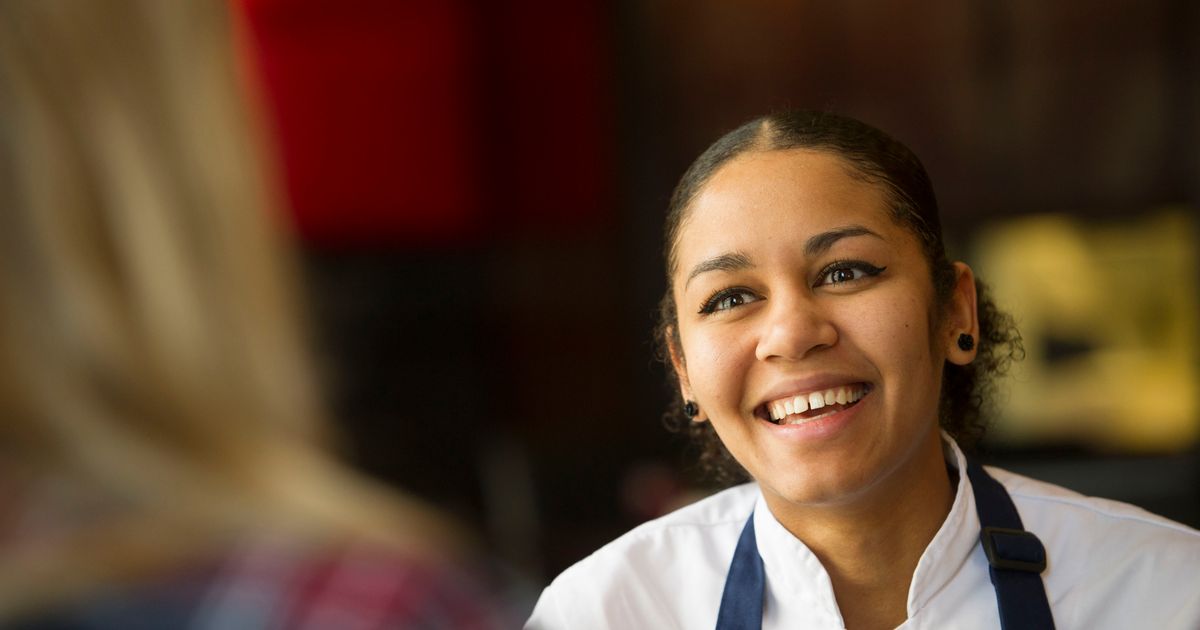 Just a week after Alimentum announced its closure amid financial difficulties, head chef Samira Effa has taken up the same position at The Box Tree in Ilkley.
Chef patron Simon Gueller revealed the news on Thursday and it appears Effa has been brought in to help the restaurant win back its Michelin star, which it lost in the 2019 guide.
Gueller said on Twitter that he was delighted the young chef will be joining his team and also said he will be returning to the kitchen too, though it's not clear exactly when, or for how long.
The Box Tree
I am delighted to announce Samra @samira_effa is joining me as Head Chef of the Box Tree @BoxTreeIlkley Welcome Samira #comeback #comeback @MichelinGuideUK pic.twitter.com/GdxfQg2BZK

— Simon Gueller (@simongueller1) October 25, 2018
Effa, who produced popular food at Alimentum, told The Caterer that she was put in touch with Gueller by Midsummer House chef Daniel Clifford.
"I'm just really excited to be part of the whole history," she said.
"I'm going to be working really closely alongside Simon, and I don't want to take too much away from what the Box Tree is because it is very classical, but we have spoken about menus and things like that.
"Obviously with the things I've been doing at Alimentum I've been very free to put whatever I wanted on the menu – and from working with other chefs I have taken on things like Asian influences and African influences, especially from my background as well."
Effa said she would start slowly and while she'll be changing dishes and creating a new menu, she doesn't want to take anything away from The Box Tree. She added a star is "definitely something we're going to be working towards".
The Box Tree (Le Gavroche of the North as it's sometimes known) was hailed again in our 2018 edition as a "bastion textbook of gastronomy" – the survey gave no support to Michelin's decision to remove its star last year. Last year's verdict: "In Yorkshire, we always believe you get what you pay for, and here this totally applies!"
More from Hardens