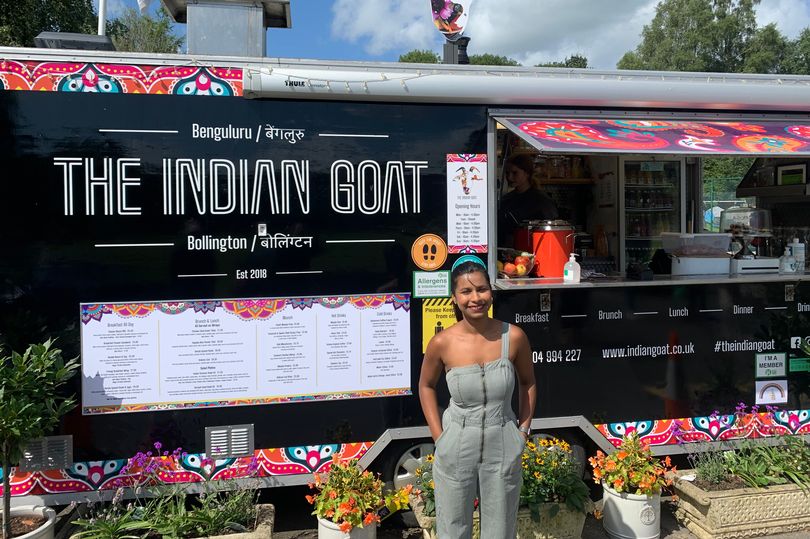 An Indian food truck in a small Cheshire town is to spawn three permanent restaurants after appearing on the Hairy Bikers' TV Christmas Special. Sunitha Southern, owner of the Indian Goat in Bollington, near Macclesfield, is planning to open branches in Bollington, Manchester and Northeast England – and she's set her sights on bagging a Michelin star.
Sunitha launched the business with a series of pop-ups four years ago, and moved into her truck in December 2020 – which turned out to be an opportune time for a business based outdoors.
She told Cheshire Live: "During Covid we were the only place open in a 10-mile radius where you could come to eat hot food. We created an amazing space for people to come and eat outside – it was also a support system."
Sunitha, who grew up in India, arrived in England six years ago and fell into cooking by accident: "I originally come from an IT software background and I hated cooking. What led to me becoming a chef is actually when I got pregnant in 2016 I had cravings to eat, so for nine months I was cooking constantly and fell in love with it."
With the business expanding so fast, she is not sure she will be able to keep the original truck in operation for much longer. "Obviously the next step will be to move into a restaurant space, but it will be really sad to let the truck go.
"Indian Goat is my brand, it's me. In the business, it's me and also my sister at the moment because I'm focusing on private dining as we do a lot of catering for very high-end clients. It's my name associated with the truck and my recipes. I can't trust anybody else apart from my sister to run it for me."
As for moving into bricks and mortar, Sunitha is straightforward in her ambition: "It will not be a traditional curry house, I hope it will be a place that people come to for a unique experience. My goal is to get a Michelin star."