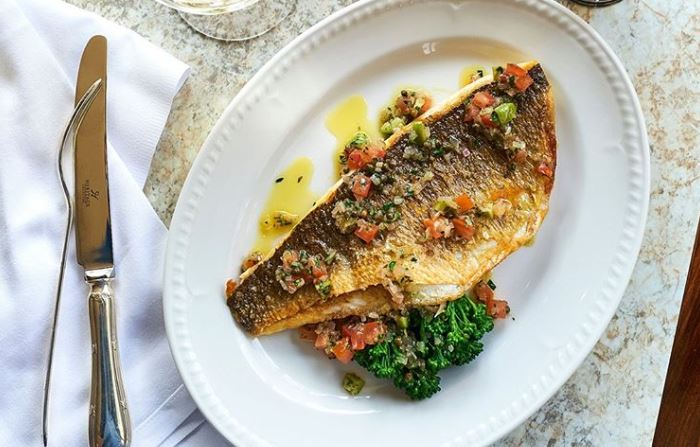 Corbin & King's Jeremy King has talked a little bit about the group's new Soho venture, Manzi's.
In an email to industry professionals, the restaurateur said the team is currently "immersed in the design stage of our new venture in Soho – Manzi's."
The name, King explains, is a tribute to the long lamented Leicester Square forefather, which so many were sad to see close. And, while Corbin & King only just opened Soutine in St John's Wood, Manzi's won't be up and running until next year, so there's no real rush.
"You might think that this is rather a lot to take on so soon after Soutine, but the truth is that Manzi's will not open to well into 2020 and in truth it will be a great deal less frenetic than in 2012 when we opened three restaurants within 10 months! (The Delaunay, Brasserie Zédel and Colbert)."
Manzi's will be a "nautically" themed restaurant, focusing on seafood. In "spirit", it will be akin to Brasserie Zédel – fun and affordable. And, like any Corbin & King site, there'll be, we suppose, an aloof sort of grandeur, where everything feels glamorous, but unimposing.
But while the group has a certain style, King mentioned there's still room for innovation, and quoted AA Gill in his missive: "Be careful if you are going to run after and jump on bandwagons – because if you are not sure of your footing you will fall flat on your face."
Recent News from Harden's