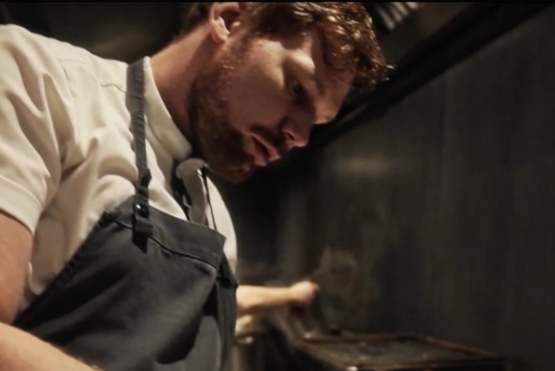 Mana, Manchester's best restaurant, and #3 in Harden's Top 100 UK Restaurants is to scrap its service charge after its chef-owner Simon Martin called the practice "outdated".
Martin said he took the decision to provide better job security for his staff and to help change people's perceptions of modern hospitality.
He said menu prices will increase to offset the loss in service charge, and his employees will each be given a raise to improve their basic salaries.
Martin told the i newspaper:
"It's a very outdated practice and it stems from slavery, when 'servers' didn't get paid but relied on tips to get by.
"It shouldn't feature any more. Service charge has become an essential for thousands of people to live on, and it means their wages change each month, which brings no stability whatsoever.
"People shouldn't have to rely on bills. What if a waiter is planning a holiday? They might book it when the going is good, and then there might be a fall in trade, and service change goes down.
"It's not just about job security. Hospitality isn't treated with enough respect and I don't want my restaurant to have any old-fashioned values. My staff are some of the most skilled people on the planet and should be rewarded properly."
Martin said all his employees, from junior positions to senior level staff, are currently given an equal share of service charge. He said the sum works out at around £6,000 per year.
From later in the year when the changeover is made, a chef de partie (a line cook) will be paid around £30,000 per year rather than £24,000, and, crucially, their salary will no longer be subject to how busy the restaurant is.
In July last year, the Michelin-starred restaurant Leroy, in east London, also removed the charge, calling it "undignified".
"It always seemed unfair to us that the vagaries of our business and any mishaps along the way should fall on our staff,"
the team at Leroy announced.
"We believe in the dignity of this profession and there was always something undignified about the service charge."
The decision went down with our own Peter Harden, who said:
"Well done Mana – it's high time tipping was kiboshed.
"No-one enjoys the process. Most Brits hate it. Staff need proper packages. The only justification for tipping is tax avoidance…"
We say it yet again: tipping should go!
It has long been the Harden's official line that the government should legislate to abolish service charges, in line with practice across much of Europe.
Although popular in the USA – where recognising good service is part of the culture – survey after survey shows that Britons are generally embarrassed by tipping and would like to see the practice go.
The only reason why this archaic tradition survives – including "optional" service being adding to bills automatically – relate to historic tax issues, which disunites the industry on the issue. Margins at some businesses would not support paying their staff properly! This means the status quo is baked into some groups operating models.
This muddying of the waters due to perverse financial incentives, means government after government have lost heart in trying to tackle the issue, and inevitably always give up.
The losers:
• consumers, who get confused into paying more than they expected
• staff, who have to put up with wage uncertainty.
Let's hope more restaurants follow Mana's lead! 👏👏👏
Recent News from Harden's