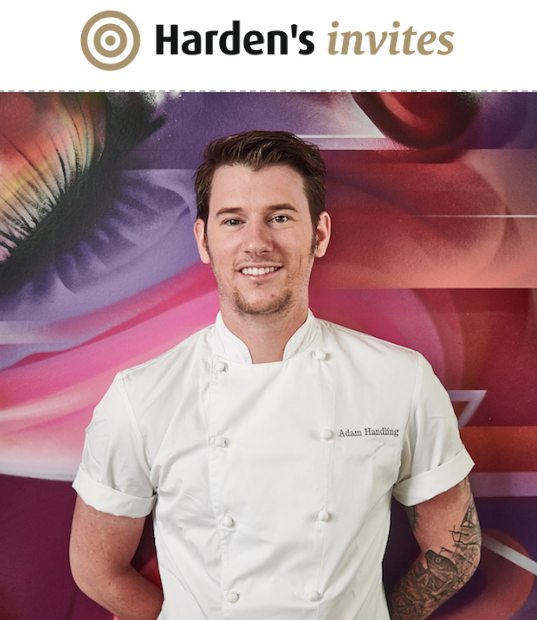 Harden's invites you to an exclusive 'Biodynamic' and Sustainable Midsummer Feast with Adam Handling at The Frog Hoxton
Monday June 24th – 7pm
TICKETS NOW ON SALE
June 24th is Midsummer's day, and in celebration, as part of our series of exclusive events, Hardens Invites are heading east (well we are based in Shoreditch after all) and along with wunderkind Adam Handling, invite you to embrace the occasion with a summer banquet designed by Adam, showcasing not only his passion for sustainable dining but also his love of organic and biodynamic wine: which is The Frog Hoxton's sole focus.
On arrival, guests will enjoy some of Adam's much talked about Bread with Chicken Butter along with some sparkling Gusbourne, followed by 4 delicious courses, which include the pickled and preserved ingredients that were traditionally part of a midsummer feast, all expertly paired with a selection of sustainably produced wines.

In the usual Hardens Invites style, an informal 'meet the chef' Q&A will follow with Peter Harden introducing Adam and discussing sustainability, biodynamic and organic wines, his life and career to date, opening questions to guests.
We do hope you can join us to enjoy what promises to be an unmissable evening of good food, good wine and good times.
Tickets are £90pp including paired wines, and may be purchased from Tuesday April 30, by emailing Tracy Hall th@hardens.com or by calling the Harden's office on 020 7839 4763 (between 11am and 5pm)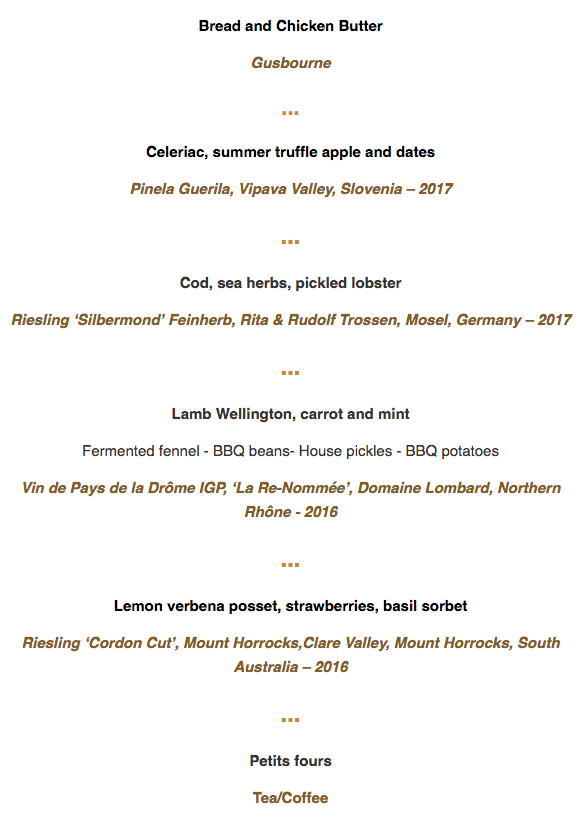 Tickets are £90 per person.
To book your place please email th@hardens.com or call 020 7839 4763
Payment will be taken in full upon booking.
Tickets are non-refundable but are transferable.
As this is a banqueting style event, whilst we will do our best to accommodate, smaller tables may be sharing with others.
Menu items/Drinks are subject to change due to availability on the day.
Please advise us of any special dietary requirements when booking – vegetarian and vegan options available.