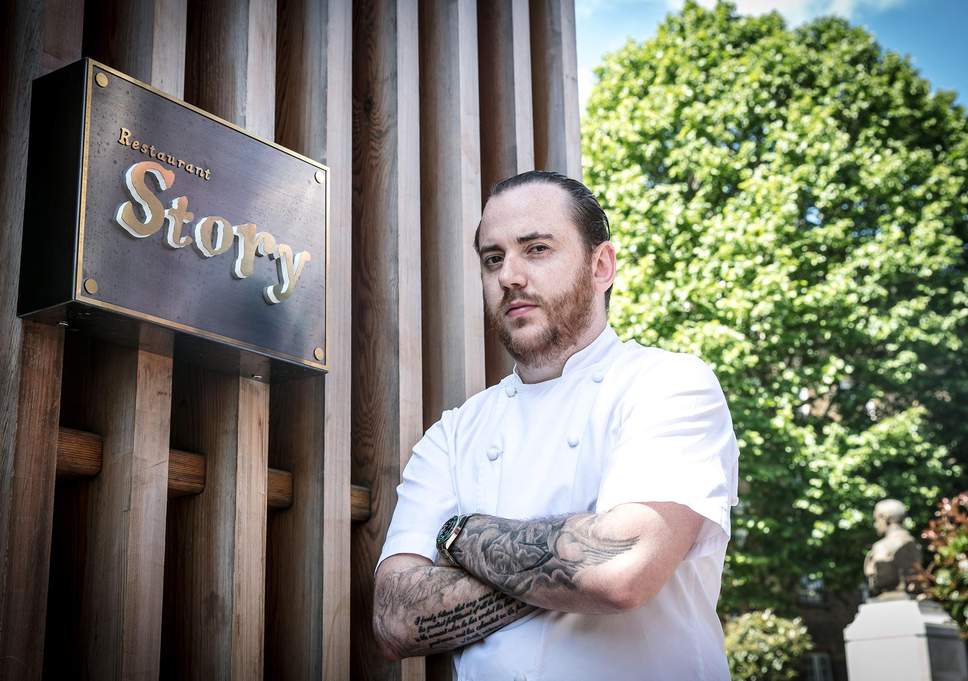 Nottingham-born chef Tom Sellers is to help develop a new venture at Trent Bridge cricket ground.
Sellers will work with Nottingham County Cricket club to launch a contemporary British restaurant housed on the sixth floor of the stadium's main stand.
The restaurant, currently unnamed, is expected to open in March, according to The Caterer.
"I've always had an ambition to do something in Nottingham and this feels like the right time and the right fit," said Sellers.
"With a focus on developing young talent from the Nottingham area, I hope opportunities will be provided to young chefs to follow their dreams and carve out a career in the industry like I have.
"It's unusual for me to come along at a stage where big elements of the concept have already been developed, and 'Six' is a Trent Bridge restaurant with me advising in the background rather than the other way around.
"We hope people enjoy 'Six' for what it is. There is room in every city for independent restaurants that combine the right food, service and setting. Put simply, that's what we're working on together to achieve."
Story somewhat divided reporters this year, most considering the restaurant "superb" and "sensational", but with a minority for whom it seemed "overpriced" and "confused".
Sellers' other expansions have included hits and misses. His involvement as an advisor with Brompton Cross Restaurant Ours was the latter, while his Lickfold Inn pub has been an easier win, receiving bountiful praise in our latest guide.
Nottinghamshire County Cricket Club chief executive Lisa Pursehouse said: "We have spent months talking to chefs and restaurateurs to support this project, but Tom's desire to make a contribution in his hometown off the back of his success elsewhere stood him apart.
"It's our name above the door, but we're delighted to have him advising in the background where his influence has already been invaluable. This is about more than food for Tom. We share a desire to give young people a chance and to make a real contribution to Nottingham."
Recent News from Harden's