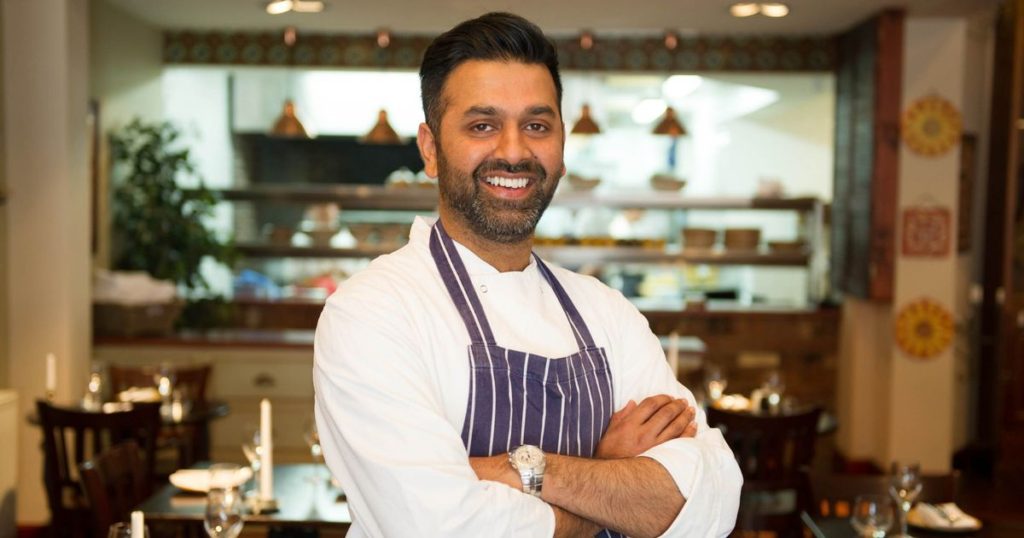 Chef and businessman Aktar Islam is to open his first permanent Italian restaurant. Legna will launch in Birmingham towards the end of the year.
Islam had previously been operating a pop-up called Mi Amore from the same site, but will now launch a fully fledged 70-cover restaurant in November.
Legna will serve a select menu, with eight starters and eight mains – including two homemade pasta dishes every day. Food will change with the seasons and will be classically Italian, with plenty of cured meats, olives, tomatoes and burrata. We don't know any specific dishes yet, though 'cod fritters' has been mentioned.
Islam posted pictures of his new site on Instagram and said it was "the next in a line of several new boutique restaurants for Birmingham". Could this be the start of something major?
Indian to Italian…
If it is, Harden's readers will probably be keen to keep a look-out. Islam's previous venture, Lasan, an Indian restaurant, has performed strongly in the survey. Reporters said it was a "distinct cut above" the other options in the Midlands city.
Islam told The Caterer: "This is the culmination of a dream for me and I am so excited about welcoming guests to Legna. It truly will be like no other Italian restaurant in the city, both in its vision and its delivery. We'll stay true to traditional Italian cooking techniques; however, our dishes will have the flair and innovation that diners have experienced at Opheem."
"Our chefs will focus on a relatively small number of great dishes to ensure customers' expectations are always matched and hopefully exceeded. Gone are the days of over-long menus. Customers now want authenticity and quality, not overload.
"It was while working with Italian food that I learned about the beautiful simplicity of ingredients like ripe tomatoes, single estate olive oil, aged balsamic vinegar and the finest buffalo mozzarella. Great Italian food is all about letting the ingredients speak for themselves, and this will be the philosophy at Legna."
More from Hardens