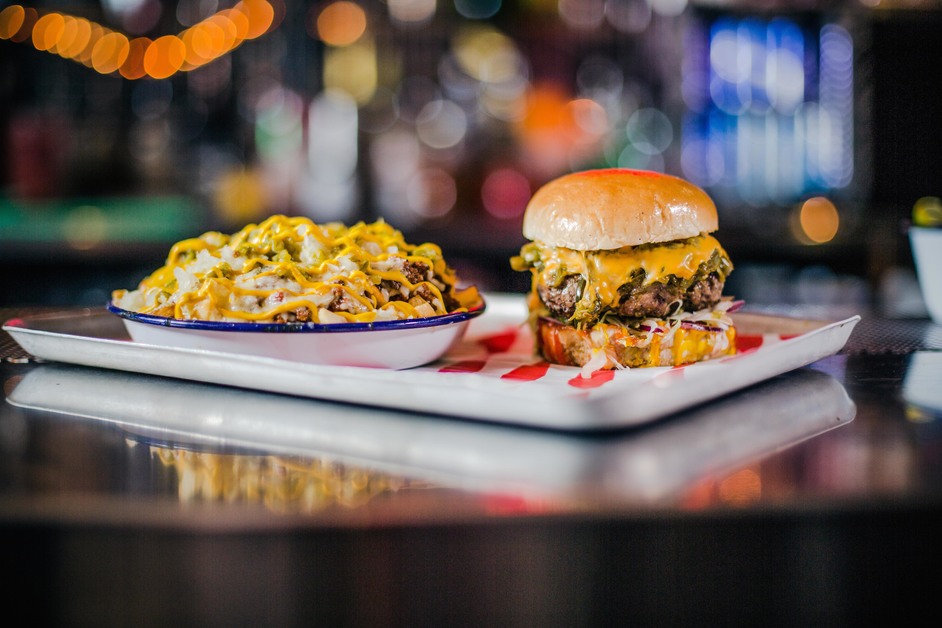 Meatliquor – starkly going against the current trend which is seeing chain restaurants fall – is expanding. The creator of the Dead Hippie burger is opening in Battersea, south west London.
The brand announced its latest venue on social media, and while it hasn't pinned own a specific date, Harden's has been told the SW11 launch will be sometime in early October.
Meatliquor said: "Live South? Love MEAT? Well, great news – we're opening next month on Northcote road SW11, next door to our pals Franco Manca. It'll be small but perfectly formed… stay tuned for more deets (the awning will change)".
Harden's readers are no stranger to Meatliquor, the loud, heavy burger set up known for its unapologetic adoration of carnivorous dining, off-kilter interiors and those cheesy chilli fries.
Battersea
https://www.instagram.com/p/BmOX3a3H2El/?utm_source=ig_embed&utm_campaign=embed_loading_state_control
These "outlandish" grunge-fests are unparalleled with their "wild (and LOUD) interiors", say reporters. Meatliquor offers "street food with attitude" and "legendary dirty burgers" – the "the Dead Hippie is a Big Mac on steroids".
Meatliquor has already been operating out of Battersea by way of Deliveroo, but the physical restaurant is new, and likely to be a welcome addition to the area.
The company now has nine London restaurants. There are seven original concept sites, as well as a Meatmarket in Covent Garden and Meatmission in Hoxton.
Some believe Meatliquor is in need of a bit of modernisation, given the fact it still appears to cling onto the 'rockstar' tropes of kitchen life. This may well be the case – but people continue to go to the restaurants all the same.
As a recent survey by Coffe Peach Business Tracker shows, like-for-like sales continue to grow in London. The groups reporting problems currently are the weak performers. For strong brands like Meatliquor, opportunities continue to abound.
More from Hardens