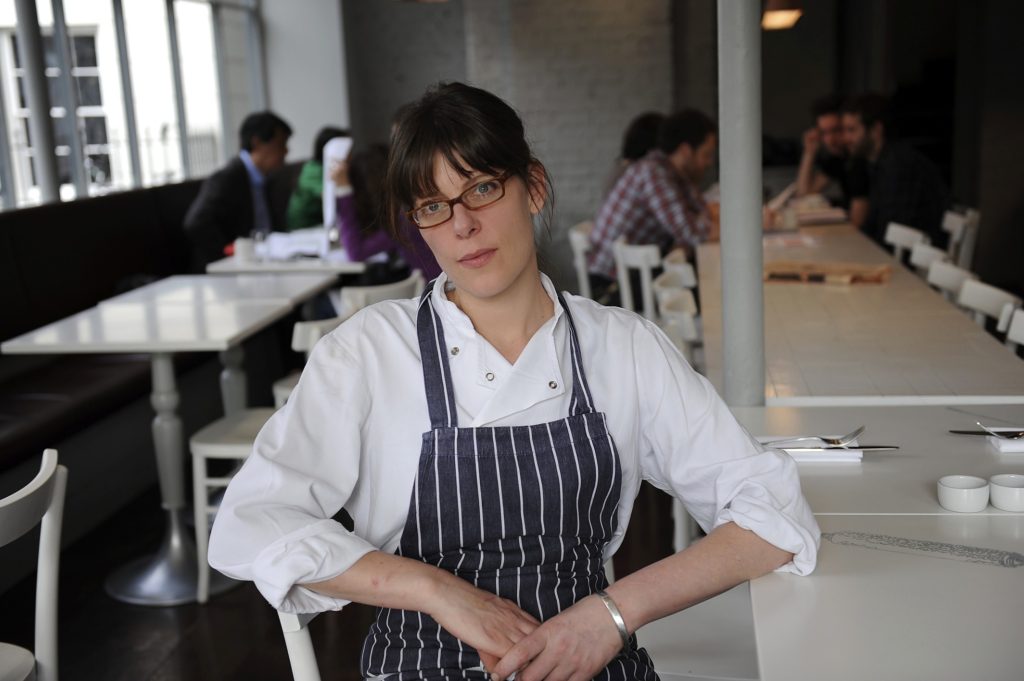 Chef-owner Anna Hansen has decided to depart the Modern Pantry after founding the restaurant ten years ago.
Robert Mcleary, who joined shortly after it opened in 2008, and has acted as Head Chef for the last five years, will now become executive chef.
While Hansen's food is too "trendy" and "mediocre" for some reporters, The Modern Pantry has generally been a "perennially brilliant brunch spot", with "interesting food and great service…" – hence its enduring popularity.
There will be homages aplenty for the sugar-cured prawn, spring onion and sambal omelette, the chef's most famous dish.
"I can't thank the loyal customers of The Modern Pantry enough for making it the incredible success that it is today. I have no doubt that the future is still bright for the restaurant and the next ten years will be just as exciting as the last," said Hansen.
"I'm moving on to explore other opportunities and I feel very comfortable leaving The Modern Pantry in the extremely capable hands of my good friend Robert.
He has been with me since the very beginning and knows the business inside out so I'm sure it will continue to go from strength to strength."

Des Gunewardena CEO and Chairman of D&D London , co-owner of The Modern Pantry, said: "I'll be very sad to see Anna leave The Modern Pantry.

"She is a uniquely talented chef and businesswoman and she should be proud of what she has created. I wish her the best of luck in her future projects, which I'm sure will be huge successes.
"I'm also very excited to see what the future holds for the restaurant, which I hope with Rob at the helm will continue to flourish."