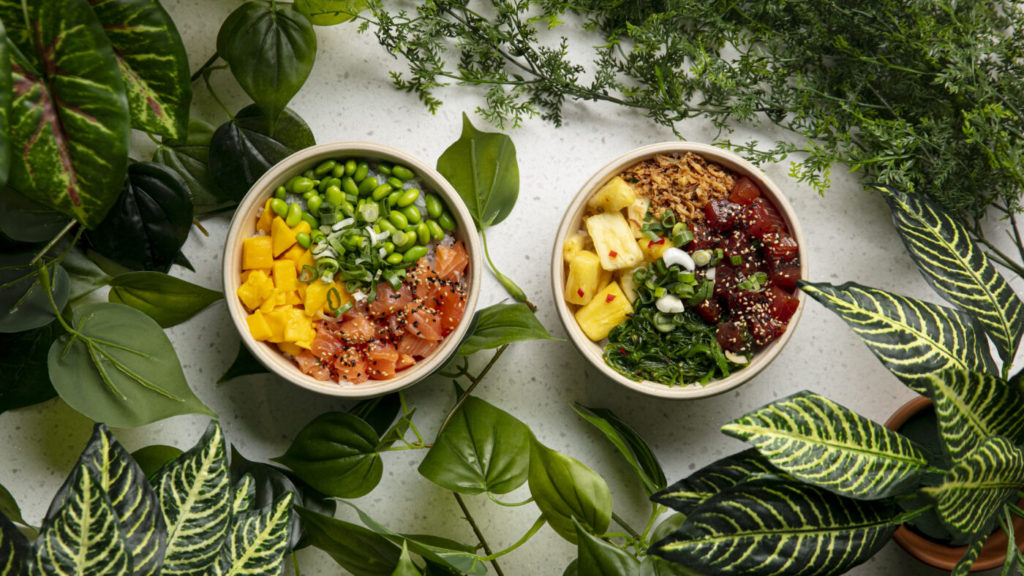 Hawaiian poké specialist Island Poké will expand internationally, launching 13 sites across Europe in 2020.
The first site, opening this April, will be located on Rue Saint-Honoré in the bustling 1er arrondissement of Paris. Other France openings include Nice, Lyon, Montpellier, Marseille, and Nantes in 2020. Island Poké will also open restaurants in Belgium and Luxembourg in 2021.
Island Poké's decision to expand internationally is built upon their reputation as one of London's leading grab and go brands but is also with Brexit and the British economy in mind.
Island Poké will offer EU workers the chance to take on jobs on the continent if they are unable to stay after Brexit, and will also offer training and development at other sites in order to offer positions in the UK at head office, which will more likely see them pass the UK's new points-based immigration system.
Island Poké started in 2015 when James, drawing on the culinary traditions of Hawaii, first served his poké bowls at street food markets across London. He now has eight restaurants across the capital in Canary Wharf, Fitzrovia, Soho, The City, Southbank, Victoria and Shoreditch. The team is also looking to expand across the UK and explore new ways to enter new territories over the coming years.
"We're thrilled to be opening our very first international restaurant in Paris this spring along with the further restaurants across France, Belgium and Luxembourg we have planned," he said.
"We've put a huge amount of effort into ensuring that our offering in Paris is every bit as good as our London sites and we're confident that our bowls will find a loyal following from Parisians".
Recent News from Harden's