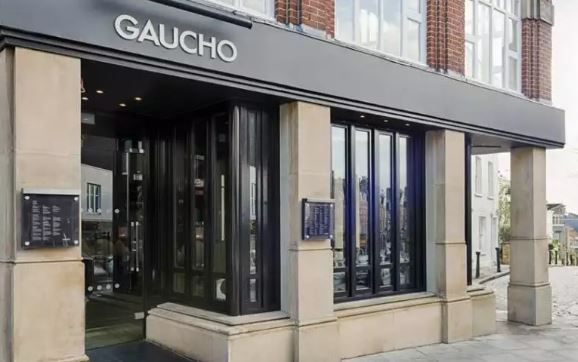 Gaucho Group, which incorporates the cheaper Cau brand – both known for their Argentinian steaks and wines – has appointed administrators.
The restaurant chain, which in London has more than a dozen Gaucho branches, and had CAU sites across the UK, appointed Deloitte to advise on Wednesday.
On Thursday, Deloitte announced the company has closed all 22 CAU restaurants, with around 540 job losses. The firm decided to keep Gaucho, its higher-end brand, open, but CAU was felt to be too underperforming to save.
Deloitte said in a statement sent to Harden's:
"Unfortunately the CAU brand has struggled in the oversupplied casual dining sector with rapid over-expansion, poor site selection, onerous lease arrangements and a fundamentally poor guest proposition all being factors in its underperformance. As such, the decision has been made to close this loss-making part of the group with immediate effect, unfortunately resulting in today's redundancies.
"The Gaucho business on the other hand, which operates in the premium dining market, continues to trade well in its market segment, is profitable and has a strong underlying brand and guest loyalty. We are taking steps to stabilise the business following our appointment and are now seeking expressions of interest in terms of a sale of the Gaucho business. We appreciate the support of the group's colleagues and management team and other key stakeholders in achieving this aim."
Worrying times for Gaucho Group
In the past week, it is understood that Gaucho owner Equistone approached lenders with a number of offers in the hope of avoiding administration. But no deal was agreed and the creditors have been called in.
The company is now looking for potential buyers for Gaucho, which Deloitte said remains a viable business.
Some have suggested over-expansion, high rents, and poor site selection could be to blame for CAU's underperformance.
Harden's reporters are unlikely to be surprised, either by the demise of two chains both of which were rated all-round mediocre; or by the ongoing fall-out in the private-equity-backed mid-market, where the guide predicted problems nearly a year ago.
Gaucho's "fine steaks" and "fabulous wines" and "impressive" surroundings all won it praise in the 2018 edition, with the problem highlighted by reporters being "noticeably painful" prices, doubtless demanded by the bean-counters at Equistone to justify their investment. This is the problem with so many financially-backed chains, where not jacking prices up to the absolute maximum the market might bear is seen as a business-failing.
Little brother CAU, was termed "pleasant but lacking something".
Recent News from Harden's