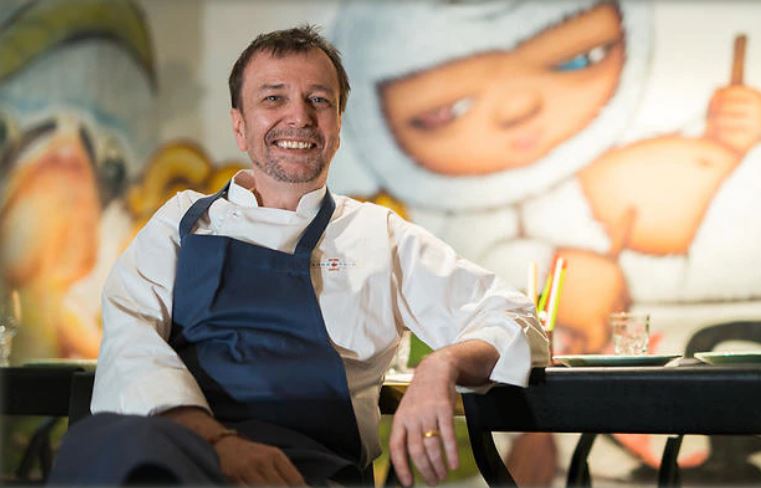 Veteran Australian chef David Thompson has announced his return to the London dining scene, 10 years after the closure of Nahm, the ground-breaking high-quality Thai restaurant he operated from the chic Halkin hotel in Belgravia for a decade.
A branch of Long Chim, the casual Thai restaurant he opened first in Perth in 2015, is expected to open later this year in Chinatown, set in Horse & Dolphin Yard off Macclesfield Street.
When Thompson closed Nahm – which he continued in Bangkok – he complained that EU regulations had made it difficult to import the key ingredients he needed to produce classical Thai dishes. That is less of a problem with Long Chim, where the menu will feature a hybrid Thai-Chinese street-food, including rice noodles and Chinese greens.
Thompson published his first book, Classic Thai Cuisine, in 1993. He currently runs restaurants in Bangkok, Perth, Sydney and Hong Kong.