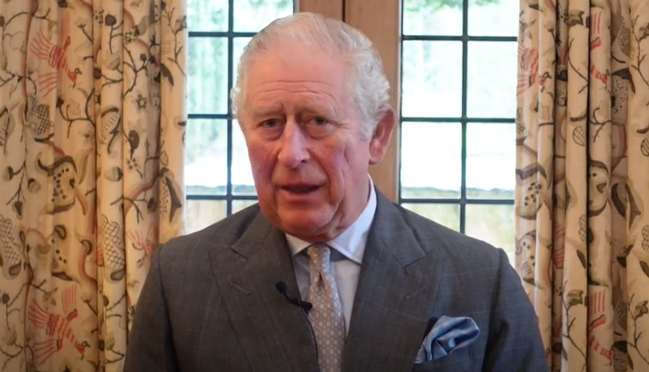 Prince Charles has praised the country's hospitality industry and paid tribute to its "resilience".
In a video message, Prince Charles said a lot of people took pubs and restaurants for granted before the pandemic, despite the fact they are at the "heart of our communities".
His royal highness recorded the speech for the Master Innholders' online Hoteliers – Battered But Not Beaten event.
Prince Charles said: "The British hospitality industry is one of this country's greatest success stories, and one which, I fear, we may have taken somewhat for granted.
"As often seems to happen, it is when something we treasure is endangered that we appreciate it most.
"This is why I believe that, over the past months of the pandemic, we have all come to appreciate the invaluable service provided by your profession – whether it is hosting celebrations, family meals or gatherings of friends, or welcoming in the weary traveller or the wide-eyed tourist, the job you all do is essential to the enjoyment of life.
"Across the country, from Caithness to Cornwall and, of course, in London, hotels, restaurants and pubs are at the heart of our communities."
The future king added that hospitality made an "immense contribution" to the British economy, employing around 3.2m people and contributing more than £39bn.
Prince Charles conceded the industry was facing "much greater challenges than you have probably ever faced before" but also acknowledged that the pandemic will pass, and it is in pubs and restaurants people will look to celebrate.
He said: "The continuing restrictions to control the virus pandemic have, I know, hit the hospitality sector harder than most and you can have no idea how much I feel for all under such impossible circumstances. I can only marvel at your resourcefulness and your resilience.
"I would expect nothing less from your dedicated and open-hearted profession. Knowing many of the incredible characters and personalities within the hospitality world, it is impossible not to be impressed with their creativity, their passion and their inspirational, entrepreneurial skills.
"The last twelve months may well have battered us all, but this time will pass, and when it does, we know exactly to whom we should turn to help us celebrate! The point is that we need you all – so I can only send my warmest possible greetings to each and every one of you."
Recent News from Harden's