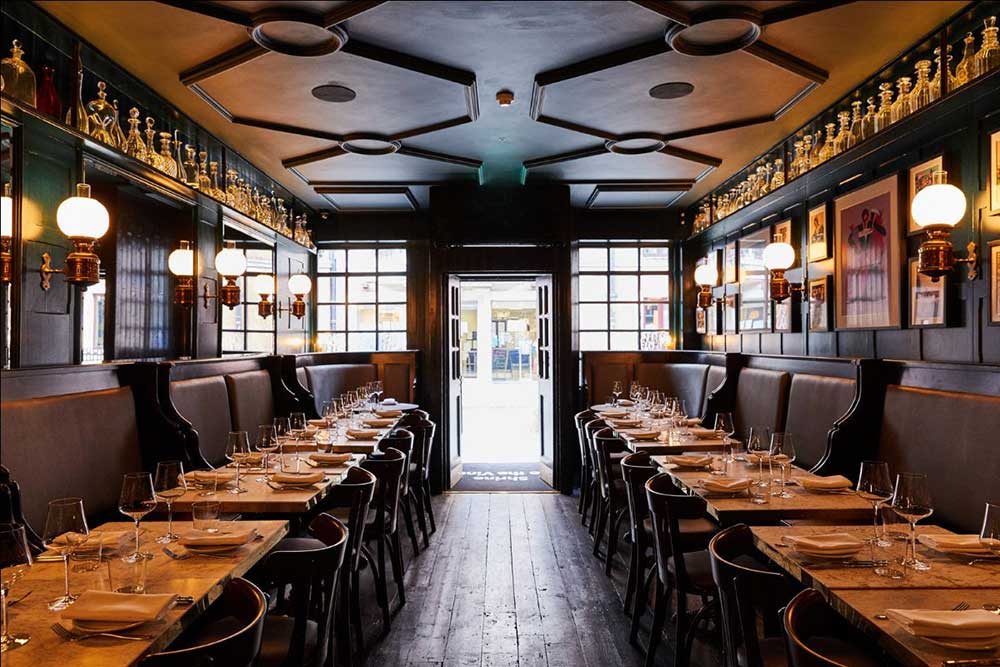 Noble Rot's snazzy new Soho outpost, housed in the resurrected former institution, the Gay Hussar, opens today (Friday 18).
The first floor will be decorated with a mural by political cartoonist Martin Rowson, while the food offering will include tributes to the former restaurant's Hungarian-inspired spreads.
This will include this former bastion of socialist plotting's most famous culinary feature (never, in truth, its strongest point…) a daily goulash.
Also on the menu will be eggs casino; cabbage stuffed with game and sour cream; and the mid-century American chef Robert Carrier's famed pâte aux herbes. There will also be a whole roast chicken with morels and Vin Jaune to share for two.
Noble Rot's award-winning wine list will be out in full force, meanwhile, with its house serve, the Vinho Verde 'Chin Chin', starting at £3 per glass. Cheers to that.
Recent News from Harden's