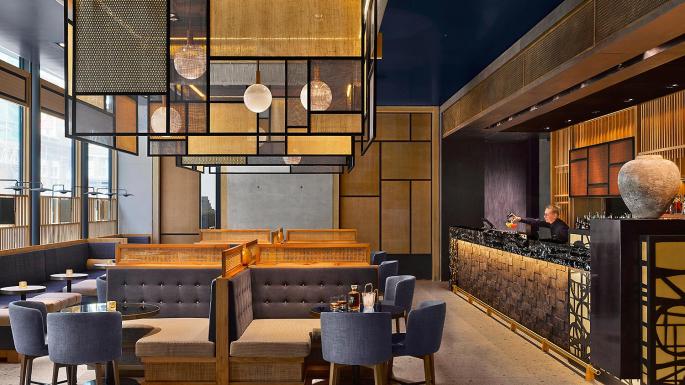 The Nobu group is to open its second London hotel. An announcement this week confirmed the new Nobu Hotel will open in Portman Square sometime in spring 2020.
Founders Nobu Matsuhisa, Robert De Niro, and Meir Teper will see the brand launch a 239-room hotel together with another Nobu restaurant. It will sit in a prize spot between Mayfair and the West End.
Trevor Horwell, CEO of Nobu Hospitality, said: "We are truly proud to announce the launch of Nobu Hotel London Portman Square.
"This will be our third Nobu destination together with London + Regional Hotels and sets another stage for creating memorable experiences around food and hospitality. 2019 is an exciting year of Nobu Hotel openings – from Barcelona to Chicago."
While the brand's second hotel, it will be the third Nobu restaurant in London. On Berkeley Square, reporters find the location "brash, boisterous," even "wildly overpriced". For good reason? The sushi has been hailed as "sublime". It's much the same situation in Shoreditch.
Recent News from Harden's