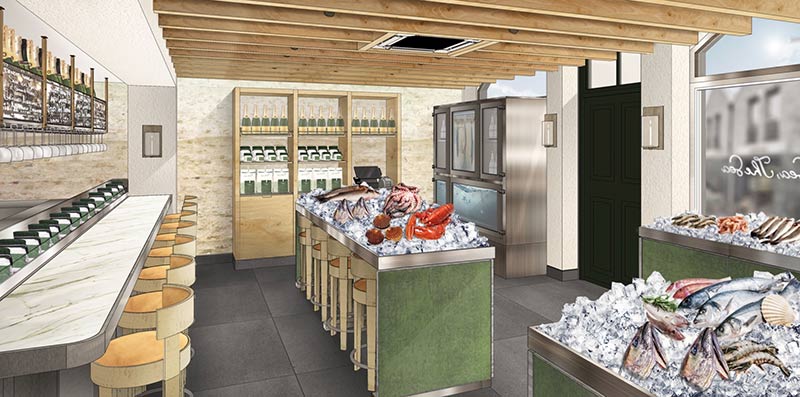 A new place called The Sea, The Sea will open in Chelsea this spring. As the name might subtly suggest, it will be seafood-focused, featuring a fishmonger and deli by day, and a seafood and Champagne bar by night.
The Sea, The Sea – we're still getting to grips with the name too, don't worry – is the work of Bonnie Gull's Alex Hunter, with Leandro Carreira, from Londrino, as executive chef.
During the day, seafood will be available to buy over the counter and will be sourced directly from fishermen. There'll be a focus on sustainability.
As well as fish, stocks, sauces, marinades, pies, and smoked fish will also be sold, London On The Inside said.
In the evenings, The Sea, The Sea seafood and Champagne bar will be the star of the show. One dish floated about currently is Cornish seabass crudo with crispy parsley, squid and pine nuts.