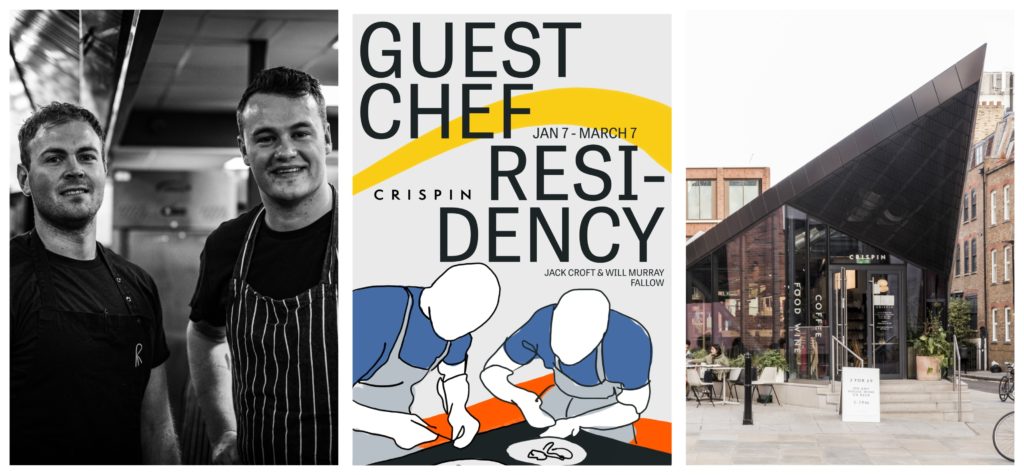 Following on from Fallow's recent residency success at Carousel, Marylebone, the sustainability focused dining team will embark on a two-month residency at all-day café, restaurant and wine bar Crispin this month.
From January 7 to March 7, Fallow will serve dishes such as ribbed corn with kombu salt, hen kofta yakitori with house Sriracha, and crispy egg with charred leaves and mustard dressing.
Plates range from £4 to £16 and, though Crispin is once again offering its signature "one of everything" deal to share between two, priced at £59.
The winter-spring takeover menu from chef double act Jack Croft and Will Murray, who met whilst working at Dinner by Heston Blumenthal, "focuses on bold, modern flavours", they say.
The pair say they are committed to a "nose to tail" and "root to stem" cooking approach: "using every part of the vegetable/animal to tackle food waste and elevate often humble produce to new heights."