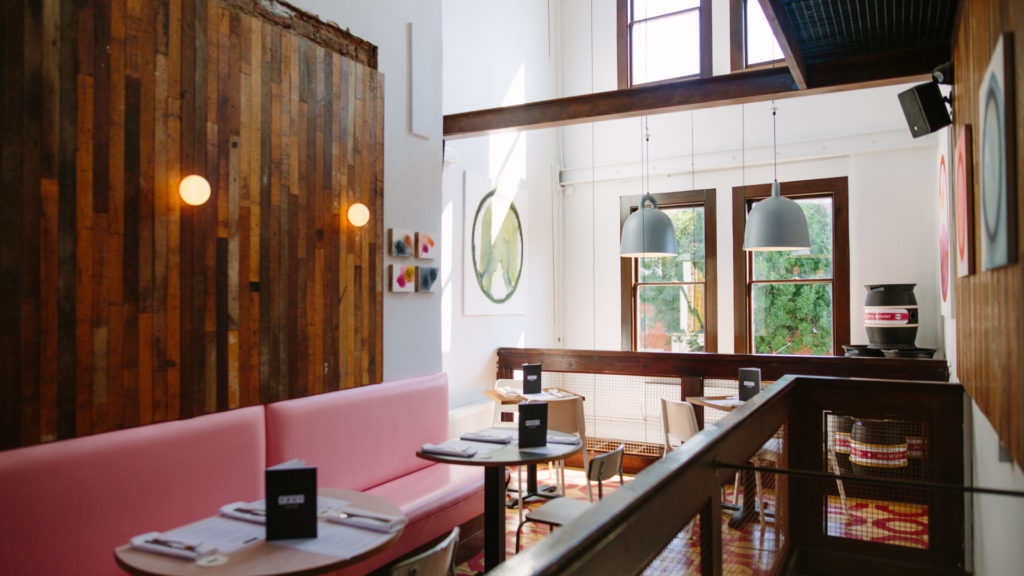 Chef James Cochran will celebrate Burns Night at 12:51 in Islington with a five-course tasting menu drawing on his Scottish roots.
Cochran's menu includes two drinks, a Boulevardier cocktail and, later, a Scotch, and begins with treacle cured salmon with smoked cod's roe, which is garnished with apple, radish, mustard, cress on rye.
The menu then moves onto cullen skink, a soup of haddock, potatoes and onions, and then Highland venison tartar with rolled oats, confit egg yolk and Douglas fir cream.
Proceedings are rounded off by slow poached chicken in whiskey butter, haggis, swede, and then "the king of Scottish desserts", Cranachan, made with raspberries, Scottish oats, double cream and whisky.
In between the food will be a reading by bestselling author and fellow South London resident Candice Carty-Williams, who will read her own version of the address to the haggis.

Cochran said: "Being half Scottish, with roots in the Caribbean and my heart firmly in London, I wanted to create a Burn's Night that played with all these elements and, ultimately, celebrated the love of good food, drink, and friends to enjoy it.
"This is exactly what Robert Burn's tried to do and why Burn's Night became such a tradition in the first place.
"His poetry might seem a little unapproachable to some, which is why I wanted to invite Candice to read her version of the address – to get to what he was saying from someone who is a voice of our generation.
"We can't wait to welcome you to celebrate the great Robert Burns and raise a toast to living and life."

Candice added: "I have to admit, it was a little daunting, but I hope, with my tinkering and injection of South London flavour, it is as relevant as ever – and will be enjoyed to the maximum alongside James' delicious sounding Scottish menu!"
Tickets are priced at £100 per person include all food and two complimentary drinks on the night. Wines, cocktails and beers will also be available to order from the restaurant's regular drinks list.
Recent News from Harden's