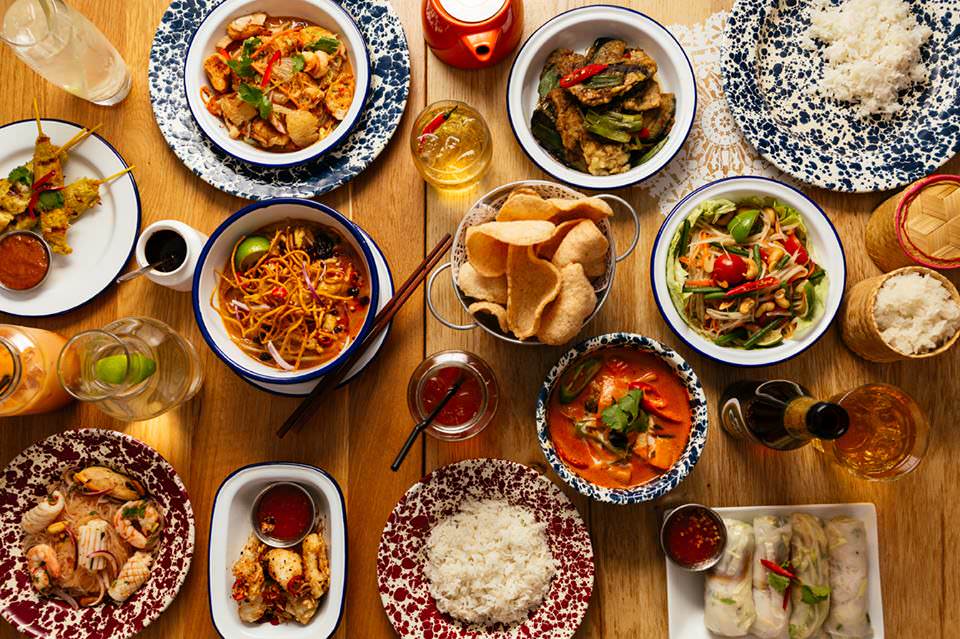 Rosa's Thai has announced plans to launch multiple sites outside of London. Harden's can reveal that a restaurant in Liverpool will open in February.
Expansion, certainly on the other side of the M25, doesn't always run smoothly, but the group has been emboldened by the performance of recent openings in the Smoke.
The year ending March 31 2018 showed sales of some £11.8m, up from £8.2m year-on-year, propelled in part by the launch of four new sites (another three have opened since). Pre-tax profits for the company weren't far off £1million.
Gavin Adair, Rosa's managing director, told Harden's that the company is pressing on with fervour: "We're extremely pleased that our results last year reflect the positive day-to-day customer engagement I've seen ever since joining the business.
"We've got repeat customers dining every week at all of our London sites, which is encouraging to see. I am, however, just as excited by the fact that we've seen this continue into this financial year and by the opportunities that the current tough hospitality environment presents."
Mr Adair added that while results have been positive, he's well aware of heightened pressure in the casual dining sector currently.
"There's certainly no room for complacency, but we believe we can continue to grow as a brand within London and beyond, by keeping that focus on food and personal service we've become known for since we opened the first Rosa's site on Brick Lane ten years ago," he told Harden's.
"The new Liverpool site, our first outside of London, is set to open at the Albert Docks next month and will act as a cornerstone for further expansion in the north."
Private equity firm TriSpan acquired a majority stake in the company in June 2018, though founders Alex and Saiphin Moore still hold a degree of operational control.
Reports suggest Rosa's Thai hopes to see a further five restaurants open each year, though it's not clear for how long. It all sounds a little reverse Giggling Squid, the Home Counties Thai stalwart hoping to move into the capital.
Bluewater, Kent, was Rosa's first periphery enterprise, and it's been well received. We don't yet know where the next opening will be; we might float Bristol or Brighton as possibilities. Go to Oxford, or north, and there'd also be Thaikhun to compete with.
Recent News from Harden's