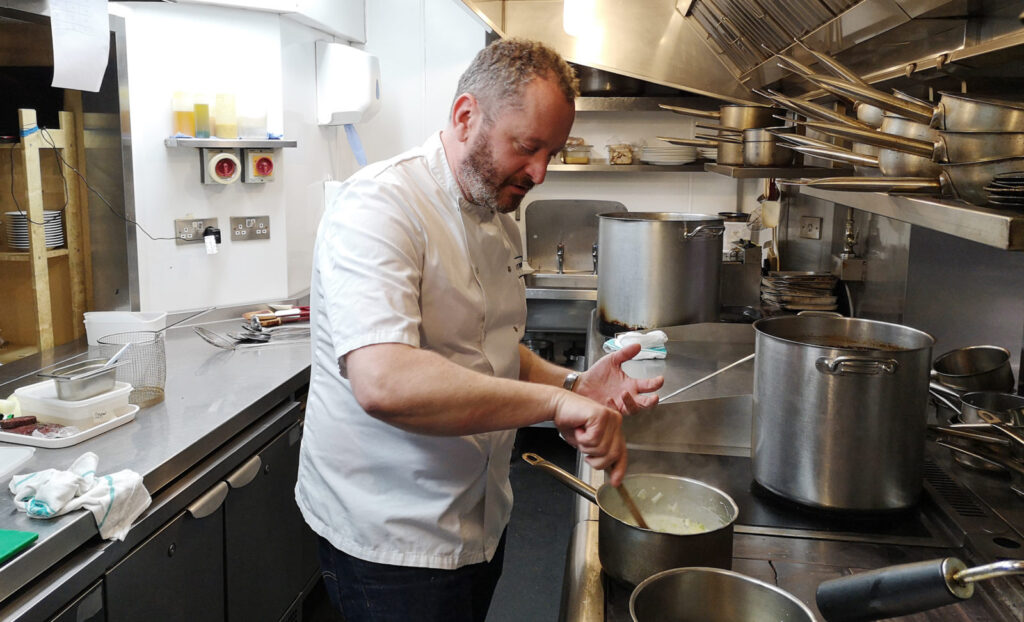 A new sustainable seafood venture, Off The Hook, is scheduled to open in Wapping on January 6 as a joint venture from chef Neil Wagner (pictured) and fish supplier Shaun Henderson. The restaurant will offer takeaway as well as sit-down meals and also have a "fish butchery" specialising in dry-aged fish.
Headline dishes will include dry-aged monkfish with kimchi and fennel and halibut with wild chanterelles, crown prince squash and cider stock, accompanied by sea-themed cocktails such as an oyster shot with squid ink gin, served from a Maldon rock oyster shell. Takeaway specials include lobster roll and a crab mac'n'cheese, delivered in a sustainable clear wrap made from seaweed.
Shaun specialises in seafood from Dorset's Jurassic coast, while Essex-born Neil has travelled the world as a chef, including several years cooking on the F1 circuit. His previous venue was Dokke in nearby St Kathryn's Dock, where his "sensational Asian-Fashion cooking with the freshest ingredients" won plaudits from Harden's reporters.