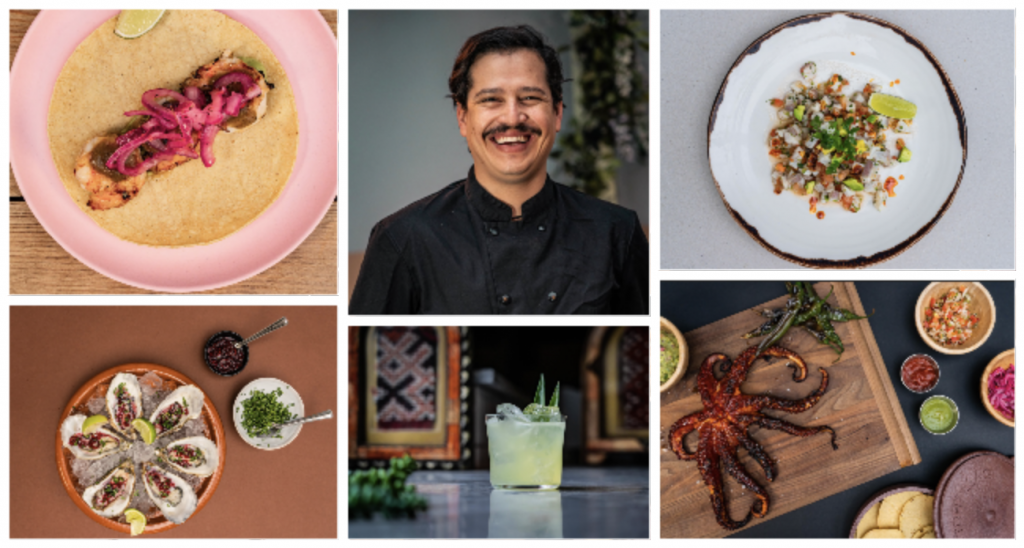 Tigre Tacos, the food truck pop-up at Nine Lives Alley in London Bridge, is set to take on its first bricks-and-mortar space at The Gunmakers, Clerkenwell, from May 17.
Chef Ramon "El Tigre" Ramos will serve his Mexicali cuisine inspired by the street-food taquerias and trucks of Mexico and California, with flavours of the '70s and with an exclusively seafood and vegetarian menu all set within the 19th century public house and garden.
Chef Ramon Ramos, whose family restaurant is said to be a taco institution in the city of Guadalajara, Mexico, first served Tigre Tacos on the cobbled streets of Nine Lives Alley in 2020.
Dishes will include baja fish and camarones tacos made with grilled king prawns, habanero and roasted pineapple salsa, alongside a selection of ceviches, tostadas, charcoal grilled whole fish and whole octopus to share.
The cocktail menu is as much of a focus as the food and has been designed by Victor Barascu, the head bartender of Nine Lives cocktail bar: Tequila & Tonic, Mezcalita, Paloma and Michelada.
Recent News from Harden's