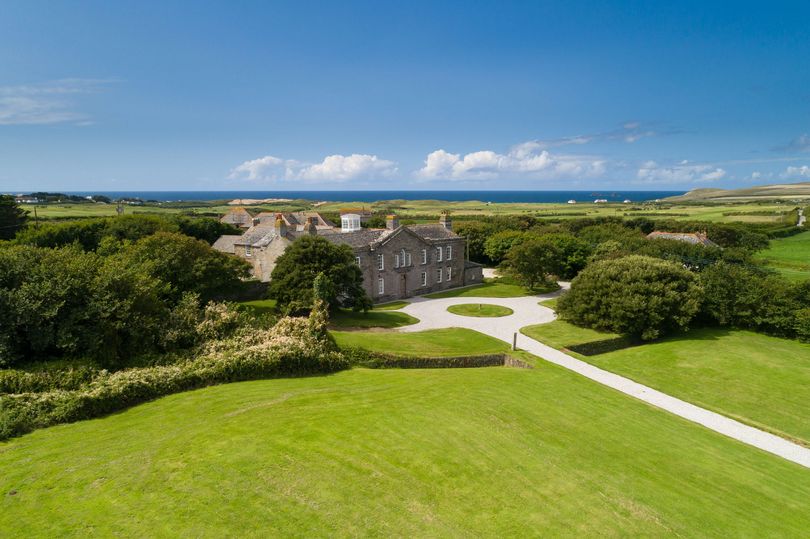 The Pig hotel chain is expanding to Cornwall in 2020. It will be the seventh to open, and will follow the launch in Bridge, near Canterbury, Kent, in May. Another is expected in West Sussex later next year.
For now, all eyes are on the Cornish outpost, which is positioned in Harlyn Bay near Padstow (for the boutique brand, where else?).
Set to launch in June, the Pig's latest hotel will be housed in a 16th century manor, with origins as far back as medieval times. Poldark viewers may well be especially keen to stay.
The Grade II-listed mansion in Harlyn Bay boasts sea views and will be surrounded by nearly five acres of gardens. Otherwise, it will be much the same from the group, with open fires, hearty food, and plenty to drink. "Quality without the fuss" tends to be the prevailing sentiment. Whether the perceived "quality" is worth the money is another matter.
Founder Robin Hutson said: "This is amongst the very best coastal settings anywhere in Cornwall with immediate access to a beautiful and immensely sought after part of the north Cornish coastline with some of the county's most celebrated beaches a stone's throw from the hotel."
A spokesman for the hotels told Cornwall Live: "The Pig building team has set to work in earnest. The front entrance leads into the map room where there will be sofas, chairs and a cosy wood-burning stove.
"Hang a left and guests will find themselves in the bar, one of the most important rooms in the house… And through the rear door of the map room, next to the main staircase, is the reception area.
"The door to the right of the map room leads to the main restaurant which consists of three walk through rooms all full of Cornish character giving guests a real sense of place.
"Further into the heart of the ground floor there's a snug which sits opposite the hotel's wine store – a dangerous combo – and beyond that a private dining room beyond which is a residents' snug.
"Upstairs in the main house the 11 bedrooms are all generous in size with many of them basking in sea views. They come with either a shower or bath (or both) and some with freestanding baths in the bedrooms."
"As ever, the kitchen garden is the beating heart of The Pig at Harlyn Bay and this large garden is being restored to its former glory in the coming months. Everything grown within the beds will dictate the style of the seasonal menu."
Recent News from Harden's