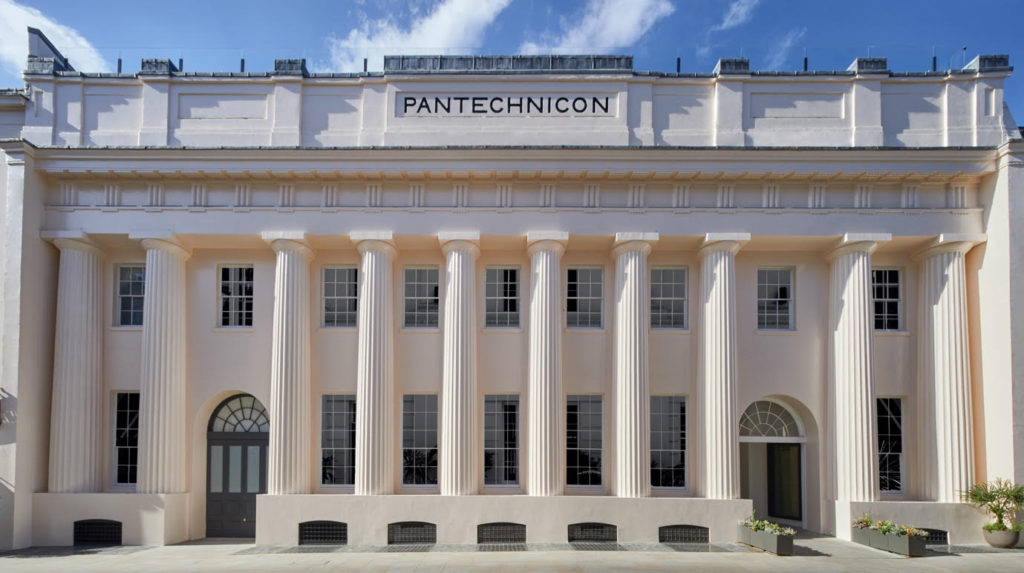 A new food, drink, retail, and design space will open on Motcomb Street in Belgravia on September 22.
Pantechnicon will be "a celebration of contemporary creativity and craftsmanship that explores Japanese and Nordic cultures," an announcement said, and will work as a new community hub in the heart of the Grosvenor Estate.
Barry Hirst, the co-founder of Pantechnicon, said: "Everyone has an appetite for exploration, adventure and new experiences. We are a group of people who share a passion for travel, culture and hospitality.
"Together our mission is to have fun creating a platform for new creative talent from Japan and the Nordics and to share our discoveries with everyone, all in one place.
"Both cultures have a lot in common from their relationship with nature to their passion for simplicity and functionality in design."
The first of the dining destinations is Café Kitsuné (meaning 'fox' in Japanese) and will be the first permanent outlet to open in the UK from creative duo,Masaya Kuroki and Gildas Loaëc.
Serving breakfast and lunch, the menu will feature Japanese-inspired pastries and lunch dishes such as caramel miso rice pudding brioche, melon pan, sandos, and salads.
Overlooking Café Kitsuné and will be Sachi (meaning 'happiness' and 'fortune' in Japanese), a 30-seat pop-up dining spot for lunch and dinner featuring Japanese comfort food. Dishes include seven-spice chicken, agedashi dofu, and cold prevention soup.
Elsewhere is Sakaya, "an immersive bar and boutique bottle shop" with a selection of handcrafted Japanese barware, spirits and wines (opens on October 5).
On the second floor, inspired by travels across the Nordics, is Eldr (meaning 'fire' in Old Norse), a 70-seat restaurant with seasonal menu showcasing Nordic cooking methods and traditions. Expect pickling, foraging and cooking with fire.
Menus at Eldr have been designed to "celebrate Nordic techniques with a sensitivity to British ingredients" in order to bring something new to the London scene. There has been no word yet on what will be on the menu…
On the third (top floor), meanwhile, will be the 130-seat roof garden, a bar and dining space – it boasts a fully retractable electric glass roof – and all-day small plate and snack menu from the kitchen at Eldr.
The garden has been designed by Finnish horticulturalist and garden designer Taina Suonio.
The Nordic kitchen team is led by internationally trained Finnish head chef Joni Ketonen. The cocktail menu will be looked after by Icelandic mixologist Siggi Sigurdsson, a winner at the 2019 Bartenders Choice Awards.