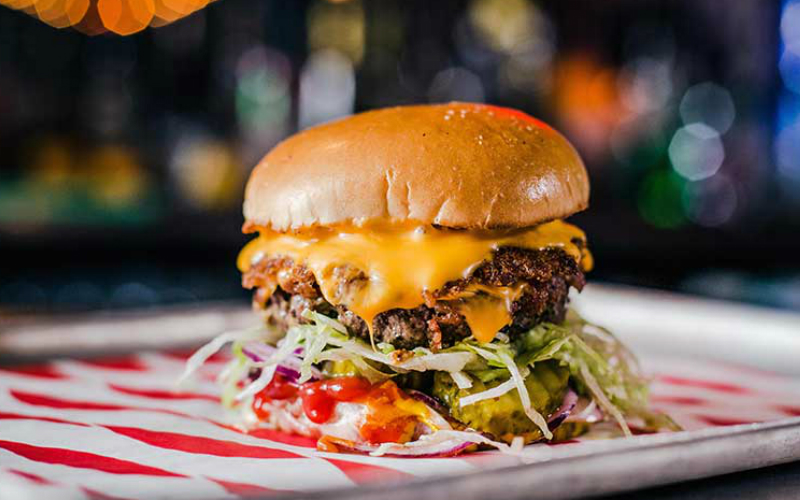 Pioneering burger restaurant MEATliquor has announced another closure.
The group's Brixton location, on Market Row, shut on January 6, and precedes the demise of the flagship venture on Oxford Street, which is set to pull the plug in late January/early February.
"Nearly five years after setting up shop, we're sad to have to announce MEATliquor Brixton will close for business," an announcement read.
"We adore Brixton and our intention is that this is only farewell for now, not forever, and we are actively looking for another site."
MEATliquor's Brixton iteration started out as a fried chicken joint. After some uncertainty as to the name – it opened as Wishbone – in 2014 it was branded Chickenliquor, and quickly became part of the market's furniture.
But the restaurant was revamped in 2017 and reopened as a classic MEATliquor, which, as many reporters attest, serves "masterpieces". It was an altogether more familiar set up in what was becoming an increasingly challenging market. And it was a possible sign of problems.
While the Brixton closure marks another dead MEATliquor hippie for the MEAT empire, and a low watermark in its fluctuating sea of grunge, the group still has sites in Brighton, King's Cross, Shoreditch, Covent Garden, Islington, Battersea, Dulwich, and Croydon.
The Battersea site opened late last year. MEATliquor Bristol closed in 2017.
More from Hardens