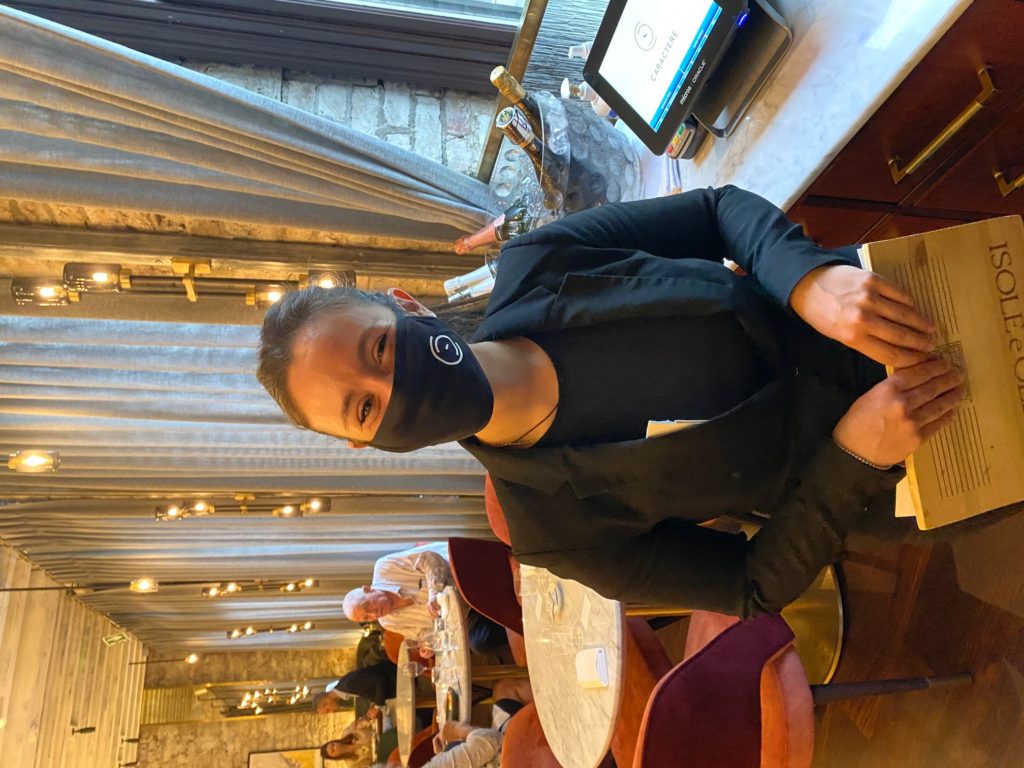 A first meal-out post lock down and where do you choose: Harden's top newcomer of the year 2019 of course!
Caractère sits in a quiet-ish corner of Notting Hill, and – now two years old – is run by Emily Roux and her husband Diego Ferrari.
The charming greeter was sporting a very stylish Caractère branded mask, as were all staff, which to my surprise didn't detract particularly from the occasion.
The booking had been made on the day, but the restaurant was close to full. Maybe a couple of tables were unoccupied, and it looked like they were deliberately sitting some tables of 2 at tables for 4 to keep capacity limited.
The menu when it arrives isn't a menu. You are handed a business card with the menu's URL printed on.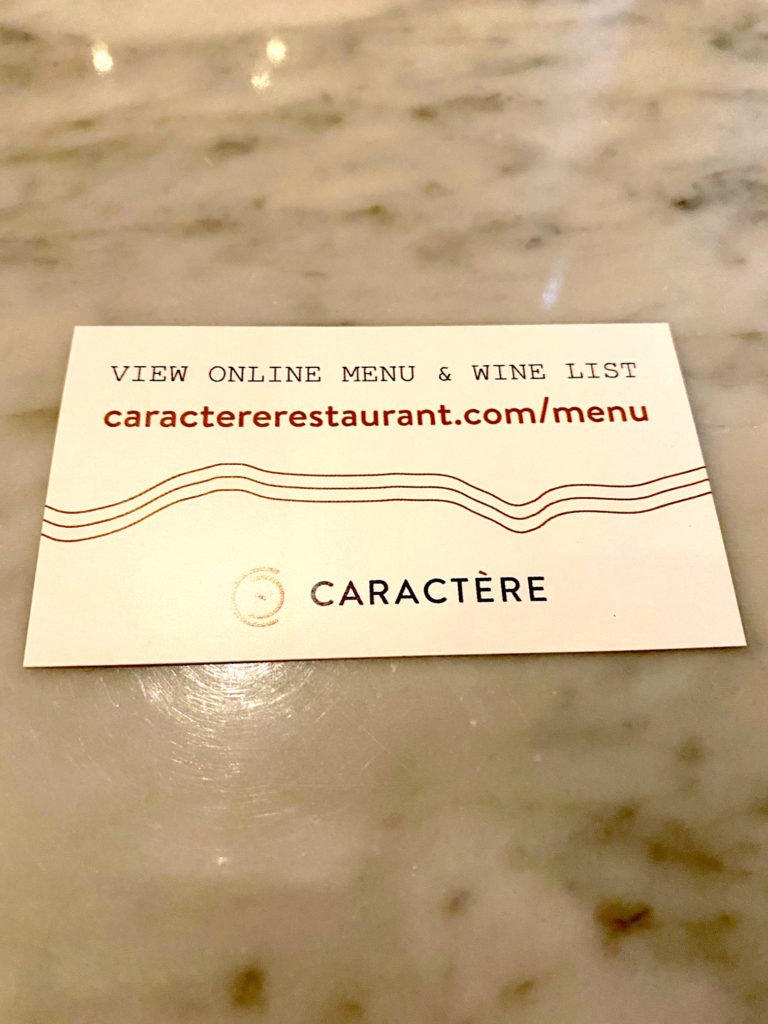 Amusingly, we were presented with the cards having drinks near the bar. When we were led to our table, the waiter tried to take the cards from us following the time-honoured ritual that customers should not be expected to carry their own "menus". Given their tiny size, it was a brief moment of comedy.
More "new normal" rituals awaited at the table, with a Caractère-branded wipe.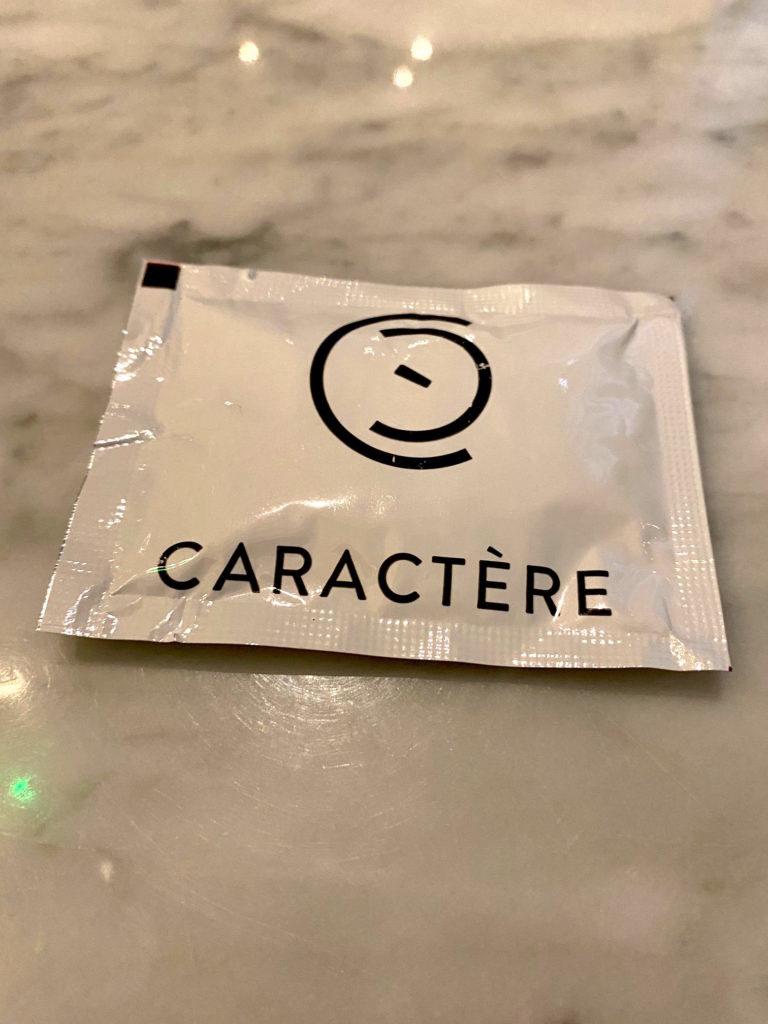 It's always seemed a shame to me that wipes in restaurants (and on planes) have faded from fashion over the years as it's always seemed like a nice moment to me: perhaps this will be a post Covid-19 change for the better in rehabilitating the wipe style-wise.
I had been asked to move chairs to allow more distance with the next table, but thereafter, the meal progressed very normally and with little feeling of intrusion from the new sanitisation measures.
The restaurant's trademark celeriac "Cacio e Pepe" was delivered with full ceremony and a slightly portentous introduction to the 35-year old balsamic vinegar that accompanies it.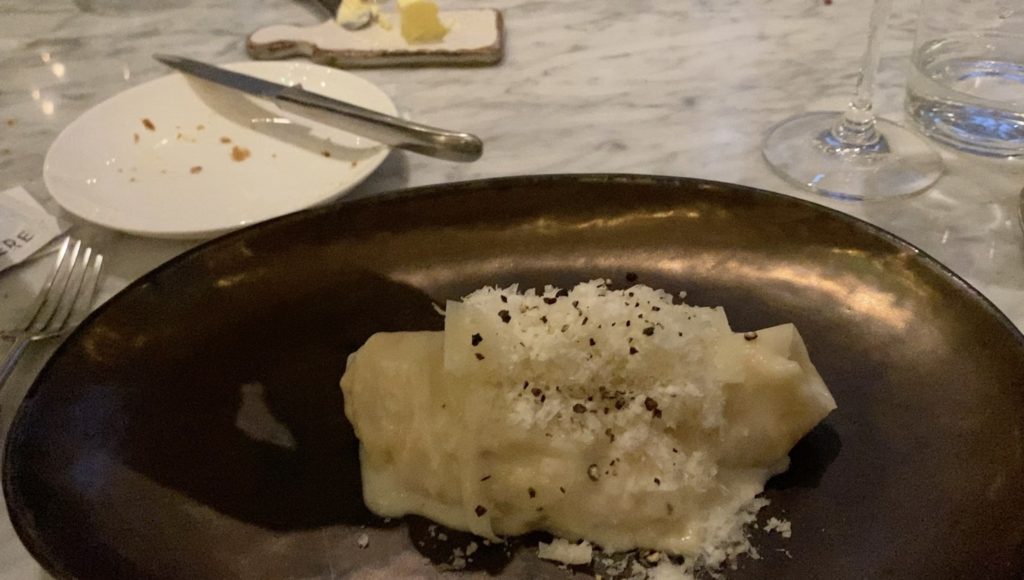 It was a fine dish, but not as good as the gorgeously tender wood pigeon that followed it up, with roast cherries and endives providing superb "cut-through" flavours to offset the general comforting richness of the dish.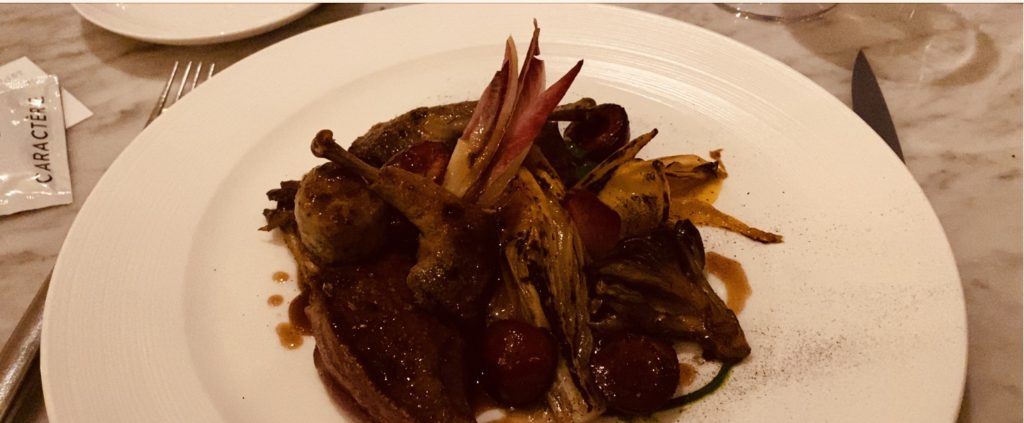 To finish a beautifully crafted mille-feuille of strawberries, with a sinful side of cardamom ice cream. Actually that's not the dish pictured, though, which was my friend's coffee-infused choux, almond praline and expresso ice cream (very good apparently).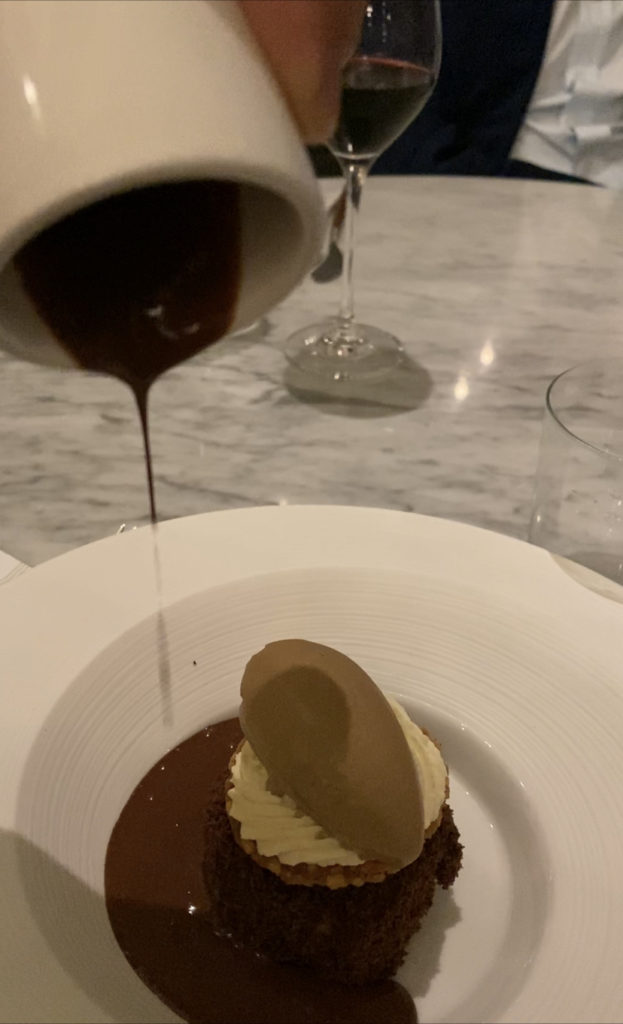 All pretty normal. Except for the tube ride home – almost deserted….
Recent News from Harden's