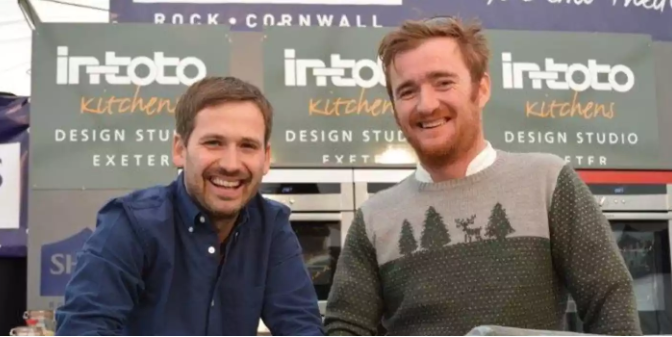 Jack Stein, chef director at Rick Stein restaurants, and Ross Geach of Padstow Kitchen Garden, have launched a virtual food festival for Easter.
The pair will run the event on Easter Monday, with chefs including
Rick Stein, Angela Hartnett, Mitch Tonks, and José Pizzaro taking part.
The festival has been designed to showcase and support local producers, with suppliers, farmers, and fishermen in mind. All have lost vital trade due to the coronavirus and communities are suffering.
Each chef will present a live 20-minute demo from home, making use of a particular ingredient and championing a specific supplier. Each demo will be hosted by River Cottage chef Steve Lamb.
With numerous food festivals cancelled, Geach thought up the idea to plug the gap, keep people entertained, and support the industry.
Speaking to The Caterer, Jack Stein said he will be cooking a dish using a cut of meat from local Cornish butcher Philip Warren. "These guys are still out there and still selling amazing restaurant-quality produce," he said.
Ross Geach added: "I can't believe that an idea I came up with less than a week ago, to help support local suppliers such as farmers and fishermen who need to find a way to sell directly to the public, is happening with the help of friends, Jack and the Stein team. Hopefully we can promote businesses, help people learn how to cook and have some fun along the way."
The festival will be streamed live on the @ricksteinrestaurants Instagram channel and will start at 10am.