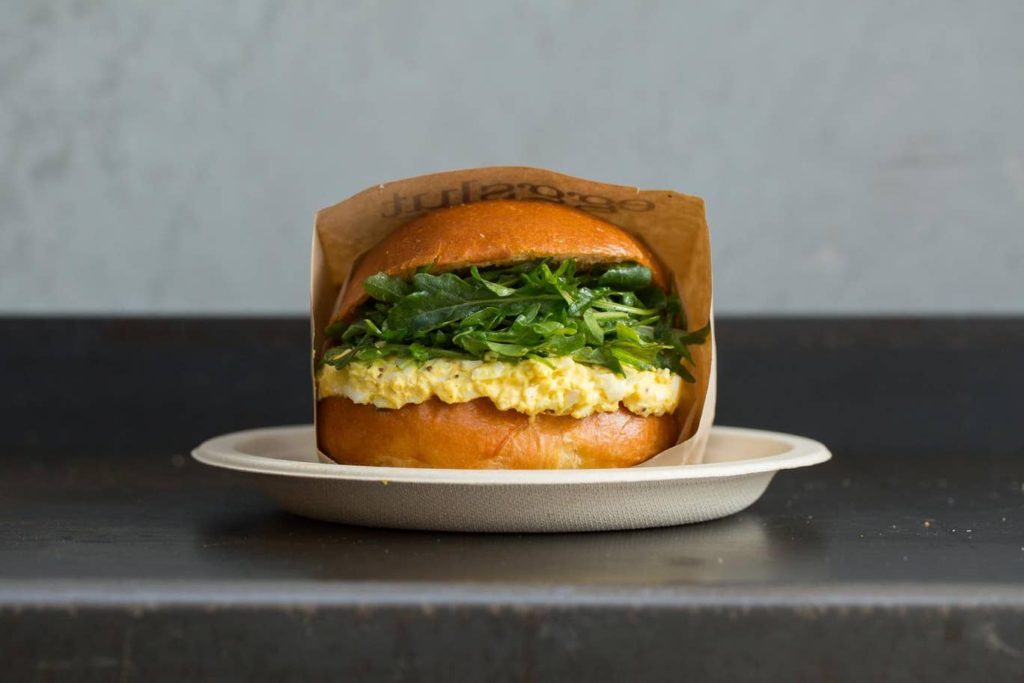 LA hype restaurant Eggslut (yes, that's what it's called), has opened in London.
At a launch on Tuesday evening, half of West London's Instagram influencers turned up to photograph egg, bacon and cheese buns, egg salad in brioche, and the 'Slut' (again, yes), which is potato puree bedded beneath a coddled egg and chives.
In LA, and Beirut, Lebanon (sigh, for a third time, yes, it's a little odd, but true), Eggslut has been undoubtedly popular. It might be described as a celeb hotspot: Drew Barrymore, Seth Rogan and Elijah Wood are just a few Hollywood stars who have been seen tucking in.
Here in London, Harden's heard at the launch event that the company plans to expand quite rapidly. It has started on the Portobello Road in Notting Hill, and its menu is just as it is in the US – egg baps, cheeseburgers with egg, and eggs in various other forms. Cocktails come pre-mixed. A few of you might have tried a preview at Taste of London earlier in the summer?
We anticipate some interesting reviews.
Recent News from Harden's