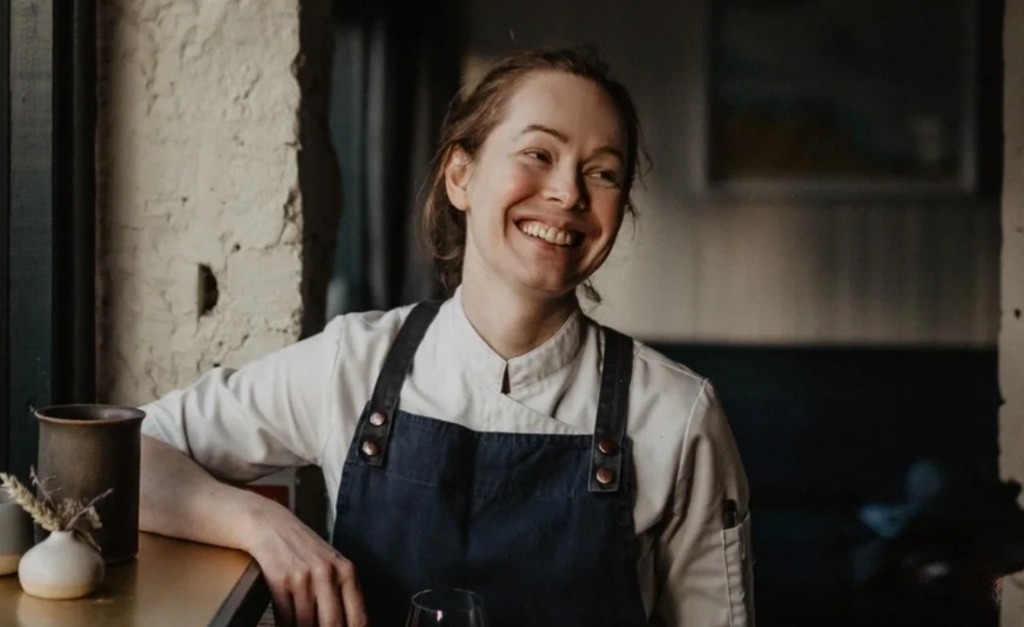 Chef Roberta Hall-McCarron is taking The Little Chartroom to a newer, larger premises in Edinburgh, which will launch in September.
The chef, who opened her restaurant near Bonnington Road in 2018, has found a "grown-up" venue for the "Little Chartroom 2.0", and will open with upgraded kitchen equipment and a host of new dishes.
An open kitchen will be at the heart of the restaurant, while a separate bar area will be available for pre- and post-dinner drinks. It will be larger and Hall-McCarron will be able to serve a larger number of covers.
The menu will remain concise, with three options for each course. The chef has long been guided by the Scottish produce that is available and will retain a focus on food sourced north of the border. Dishes might include smoked eel, beetroot, apple and horseradish; and cod, squash, broad beans, fregola and clams.
The old Little Chartroom site, meanwhile, will reopen as restaurant and wine bar Eleanore in late October. Named after a boat owned by Hall-McCarron's mother, it will offer small plates from an open kitchen to be enjoyed with a variety of wines.
Chefs Hamish McNeil and Moray Lamb, who launched The Little Chartroom on the Prom barbecue and live-fire cooking takeaway by the sea during lockdown, will be in charge.
Dishes at Eleanore will include barbecue pork neck, chicory and quince, and the wine list will be curated by Johanna Cole, formerly of Lucky Liquor Co.
Recent News from Harden's