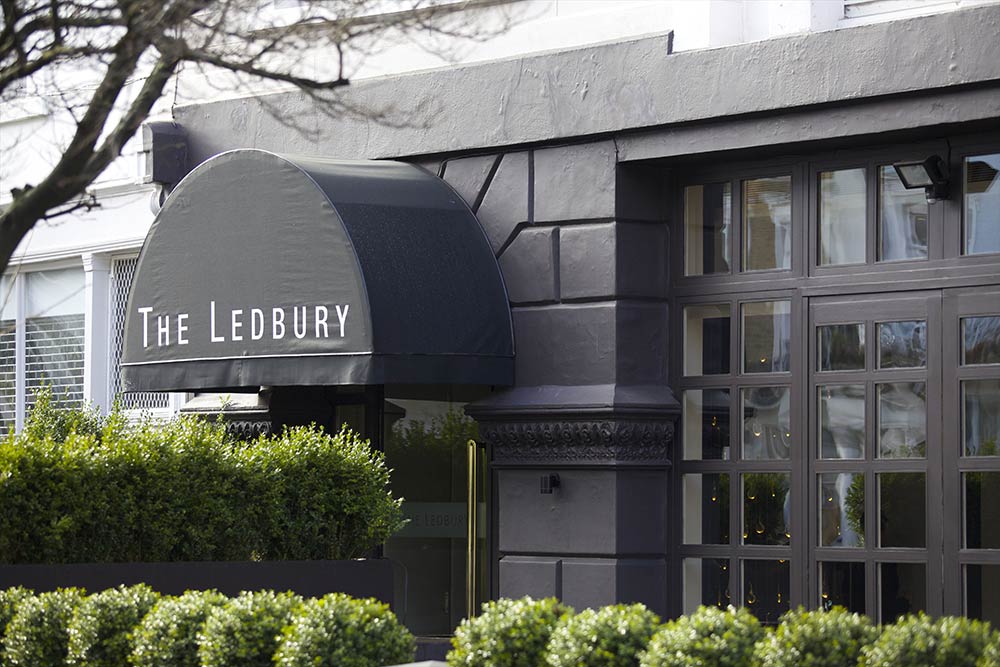 The two Michelin-starred restaurant The Ledbury will remain closed indefinitely due to Covid-19-based complications.
Owner Brett Graham said it would be impossible to relaunch the Notting Hill restaurant and keep staff and customers safe, even with one-metre social distancing in place.
His comments lay bare fears from other top chefs and restaurateurs, some of whom would rather stay closed than risk public health mistakes while racking up losses due to lower capacity and the fear of lower footfall.
Rumours of The Ledbury's indefinite closure and the loss of all staff had been circulating for some time before the news was made public on Tuesday. Before, despite several sources making many in the industry aware, the team had declined to talk to press; the decision was confirmed just after lunch time and broken by Richard Vines of Bloomberg in a tweet.
Graham was subsequently quoted by The Caterer: "This little restaurant with 50 covers can't operate with even one-metre distancing.
"You couldn't get through reception, go to the toilet, work in the kitchen or make coffee. One metre is completely unworkable.
"The business model of a high average spend in a small dining room can't be done properly without going against government guidelines. The economy is a mess, people won't be able to travel and a lot of people who dine at the Ledbury are tourists."
It will be sorely missed. The Ledbury has been consistently ranked among the best restaurants in Britain in our National Diners Poll, with diners writing that, "Brett Graham never ceases to amaze" at his "simply sensational" Notting Hill fixture.
Many said the fixture stood "head and shoulders above just about any other restaurant in the capital" – and Harden's was the first to recognise the venue, awarding it London's best restaurant in 2006 at the 'Restaurant Remys', which we ran at that time in conjunction with Rémy Martin.
Graham notified staff all roles were being made redundant on Monday, with a 30-day consultation period beginning soon after.
Graham said it was "the hardest thing I've ever had to do" and mentioned The Ledbury's 15th birthday celebrations, which were celebrated while the restaurant was closed.
Currently, while there are no plans to see The Ledbury open again, it appears the doors may not be closed for good. It is clear the restaurant is economically unviable while coronavirus remains at large. In the event that social distancing rules were relaxed or removed (perhaps after a vaccine were found) who can say?
The chef owner added: "I've paid all suppliers in full, no deals, with no outstanding debt. It was important to remember them and see them right for products received."
Graham said he would now be researching farming practices in the meantime, as well as new methods of food production.
Recent News from Harden's