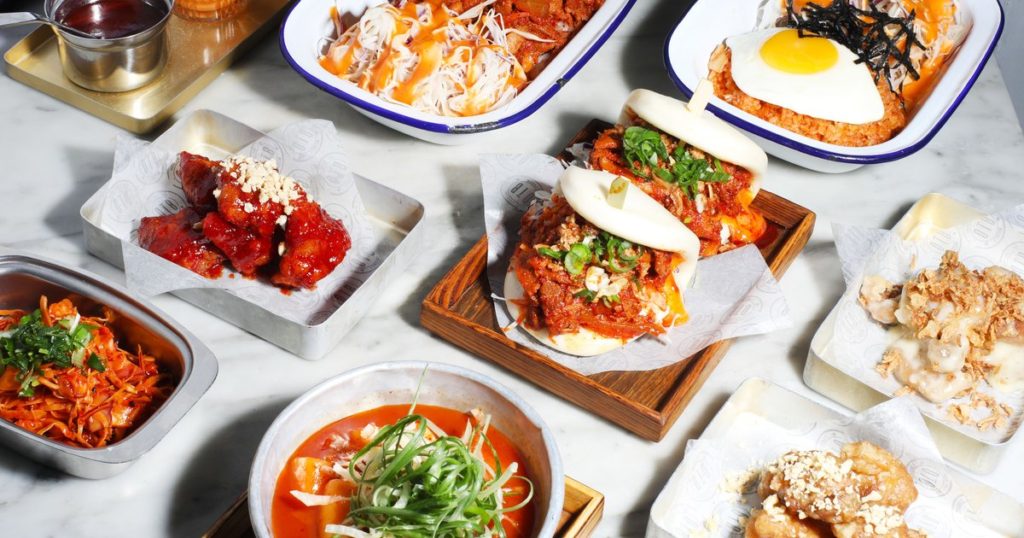 Linda Lee, founder of Korean street food restaurant mini-chain On The Bab, will be relocating her Marylebone branch to Soho this month. In tandem, Lee has announced her first site in Paris – marking her first international venture.
On The Bab in Marylebone closed on March 2, while the Soho iteration, which was one of two smaller spaces, will open some time in March. It will be housed in Lee's Mee Market, an altogether larger premises.
The Soho restaurant will see Mee Market completely rebranded and refurbished and will offer food to eat in or takeaway.
"I am very excited to be bringing On The Bab to Soho and even more so to Paris," said Lee.
"I have been considering opening overseas for a long time, and Paris has a thriving, curious and ever-expanding food scene which On The Bab will bring something new to."
Lee added: "It's sad to be leaving Marylebone, an area which I love, but the lease is up on our little site on Marylebone Lane and relocating On The Bab to my larger premises in Soho means we will continue to have a presence in W1 and customers in the area will still be able to enjoy their favourite Korean street food!"
Additionally, in May, On The Bab Paris will open on rue Thérèse in the 1st arrondissement.
Lee's locations in Covent Garden, Shoreditch and St Paul's remain unchanged.
More from Hardens