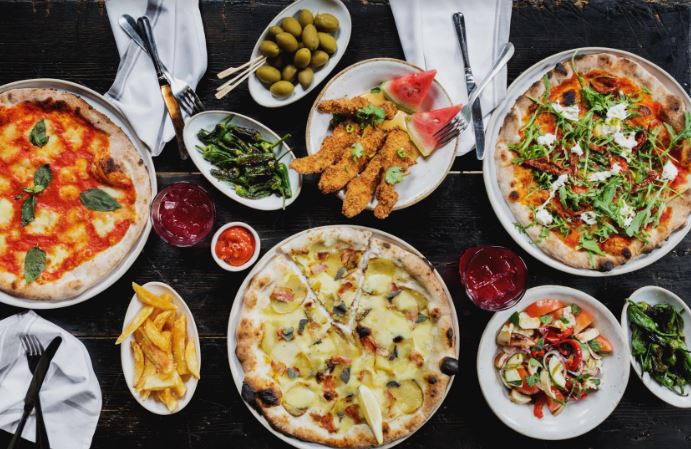 A new distillery, bakery, and restaurant called Serata Hall is to open in Shoreditch on April 3.
An announcement from owners Albion & East said on Thursday: "Serata Hall will offer a brand-new haven for East Londoners and city creatives.
"The eclectic new space will accommodate everything all under one roof – for work, play, and everything in between. "
While clearly a working environment by day, Serata Hall is pitching itself as a bar and restaurant by night.
The team behind it has created its own gin, called 'Agnes', and will also be serving beers, wines, and cocktails.
The venue's Tiny Tower Bakery will serve pastries, cakes, and doughnuts, while the main menu will be similar to sister sites, Canova, Cattivo, and Martello Hall.
Dishes include pizzas and pastas, as well as vegan fried chicken – perfect, then, for the hip East London creatives for which Serata is designed.
More from Hardens