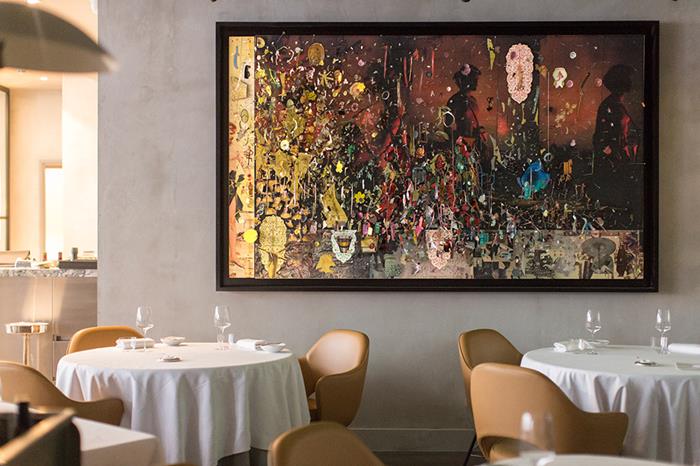 Mayfair restaurant The Square was seized mid-service by administrators on Friday January 31.
First reported by the Staff Canteen, diners were allegedly eating at the restaurant when it was taken and immediately closed.
It came four months after lawyers served owner Marlon Abela, who operates Marlon Abela Restaurant Corporation, with a bankruptcy petition. As well as the Michelin-starred The Square, Abela owns the two-starred The Greenhouse and the two-starred Umu.
Sue Houghton, a customer at The Square, said she witnesses the seizure and posted about the incident on Instagram Hot Dinners first revealed.
"4 suited men arrived mid meal and disappeared into a side room. Cheese is then #mysteriously 'off' and then over coffee a very tearful Maitre D comes round all the tables and says we must please leave now as the restaurant has gone bankrupt. Staff haven't been paid and they are all in tears and so apologetic to us."
Head chef Clement Leroy and others were thankful of the post. A meeting with administrators was scheduled for Monday February 3, but as yet no developments have occurred.
A spokesperson for MARC said last week: "It has been a challenging time for the hospitality sector as a whole over the last few years, with rents and rates rising dramatically. Mr Abela cares deeply about the businesses and the staff but, despite investing tens of millions of pounds of his own money into the businesses, was unable to save them from going into administration."
Abela's private member's club Morton's has also been closed.