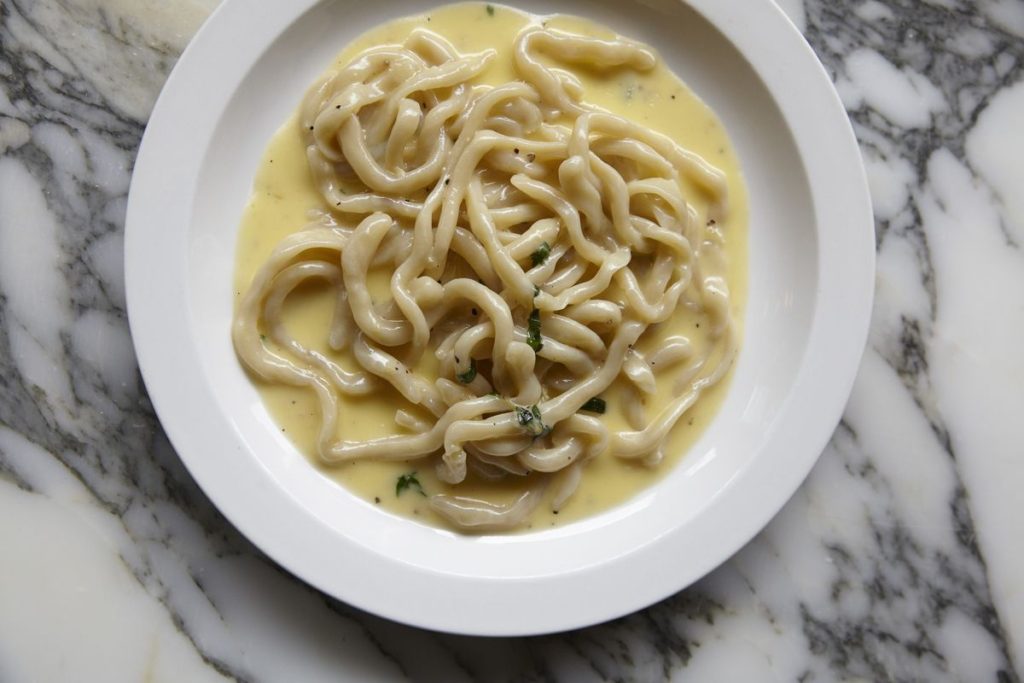 Tim Siadatan and Jordan Frieda will open their second branch of Padella, in Shoreditch, on February 13. The pasta spot, a long-time favourite since opening in Borough Market in 2016, will feature another open kitchen with countertop dining, and will again operate with a no reservations policy.
The menu won't be wildly different to the original, either, with a focus on simple antipasti and fritti, and handmade fresh pasta dishes stretched and rolled on site.
"We hand roll over 700 portions of pasta every day, serving fresh pasta dishes with traditionally made sauces using only the best seasonal British and European ingredients we can get our hands on," the team said.
"We cut no corners – whether it's baking our own bread and tarts, churning our own ice cream or hand filling our ravioli. We're a fast-paced, fun restaurant and have a feeling that the Shoreditch community will take to it…fingers crossed!"
Dishes will include pici cacio e pepe, pappardelle with eight-hour Dexter beef shin ragu, and fettuccine with Cobble Lane Cured nduja, mascarpone and lemon.
More from Hardens