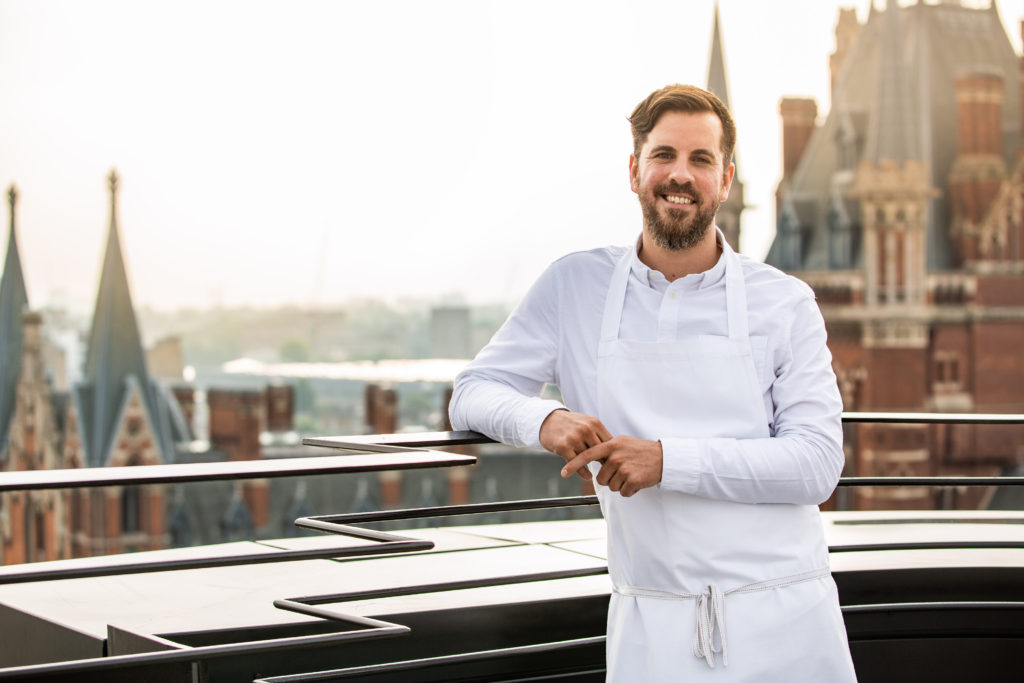 Bristol chef Peter Sanchez-Iglesias has announced his new restaurant at the Standard hotel in King's Cross will be called Decimo, and will blend Spanish and Mexican flavours.
Decimo, on the top floor of the hotel, will open on October 10 and will be the chef's first foray into London. Sanchez-Inglesias made him name at his Michelin-starred restaurant Casamia, which has a perfect score in our 2019 guide, and Paco Tapas, a more casual offering.
He said: "Decimo is all about bringing Spanish and Mexican food together. The combination of my Spanish roots combined with my research and fascination with Mexico, where I was massively inspired by the completely
new, yet familiar flavours.
"This sparked the concept of bringing Mexican influence and technique into our favourite cuisine – Spanish, and showcasing fantastic British produce to execute the menu alongside some of the most renowned artisan drinks producers in Spain and Mexico."
The 114-cover restaurant boasts panoramic views across London and sits on the tenth floor of the new boutique hotel.
Dishes will include jamon croquetas, caviar-topped tortilla, a table-side prepared Caesar salad, a vegan mushroom paella, suckling pig shoulder, XL langoustines, and rib of beef. Drinks will include mezcals, beers, wines, and cocktails.
Standard International CEO, Amar Lalvani, said: "Peter is one of the most talented young chefs in the UK, or perhaps anywhere. Not to mention just a totally unassuming, lovely person.
"We immediately saw eye to eye on how we could create something genuine, flavourful, welcoming, social and just fun. The idea of teaming up and giving him this platform to cook food he loves feels just right."
Recent News from Harden's