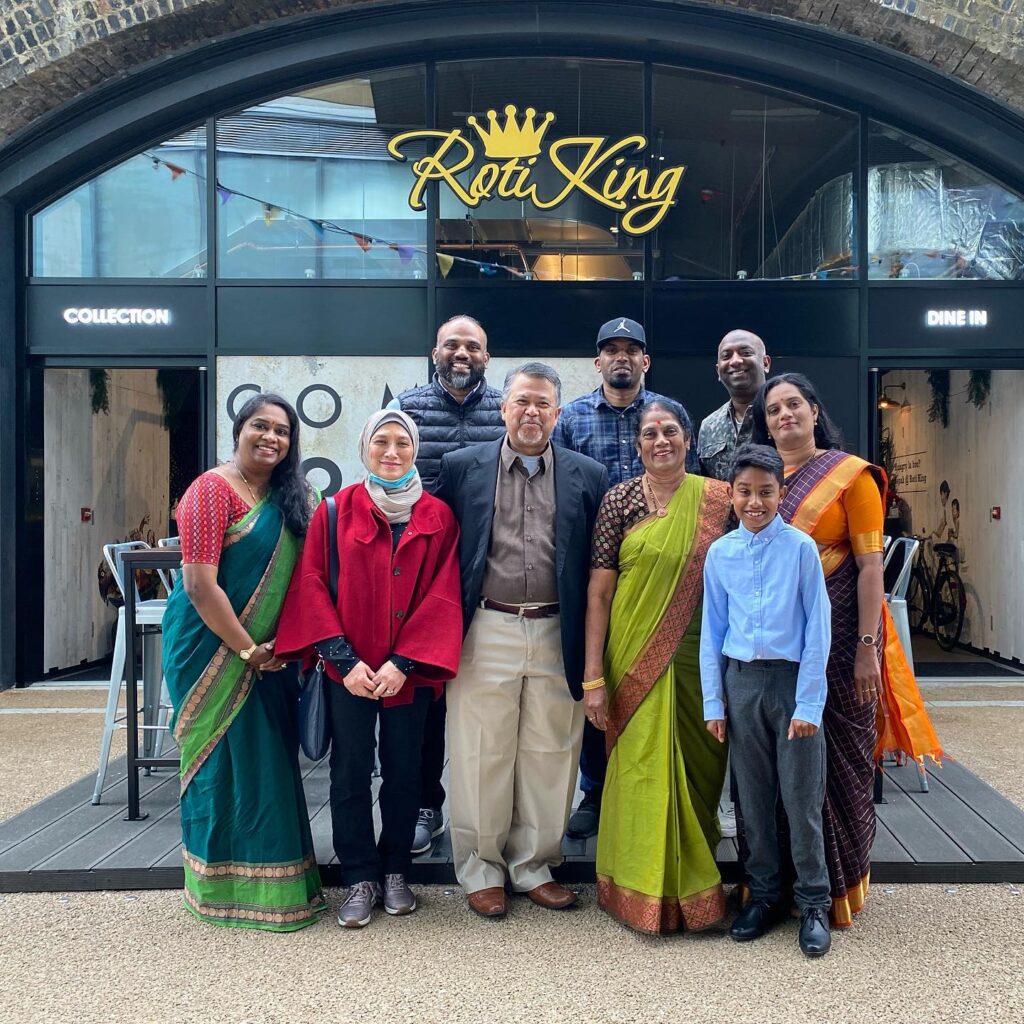 Roti King, the legendary Malaysian curryhouse near Euston station, has opened second site in the Battersea Power Station development overlooking the Thames.
The new branch is under an arch of the Victoria station railway bridge, where its neighbours include the Battersea Brewery and a boutique cinema. This salubrious setting is in stark contrast to the original – a packed basement where devotees endure long queues to feast on roti canai, or flatbread served with a range of curries. With no dish costing more than £10, the 2022 Harden's guide describes it as "extraordinarily good value", while fans hail it as "the best authentic roti in London" and "best Malaysian food in Britain".
The Battersea menu has been tweaked to add vegan options, which Southeast Asian beer is available by the bottle alongside canned wine.
Founder Sugen Gopal (pictured above with his family at the ribbon cutting ceremony this week) said: "We are excited a new group of Londoners can experience the food I loved so much growing up, and that is becoming increasingly popular all over the capital."