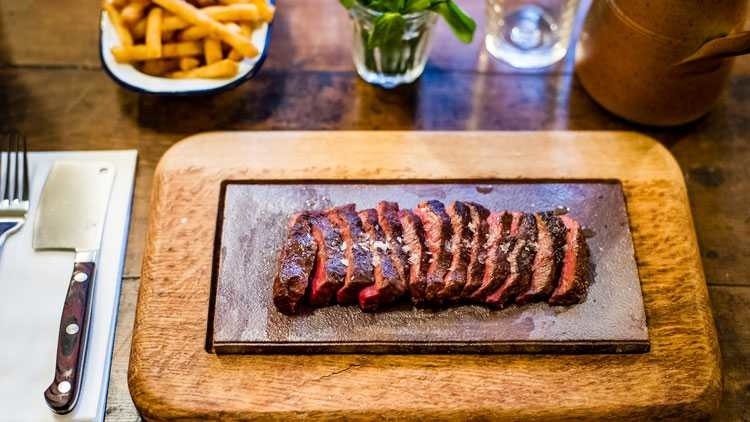 Flat Iron is to launch in King's Cross. Butcher and founder Charlie Carroll is opening a 110-cover site on Caledonian Road later this month.
The concept won't be changing, with the underused feather blade still the centrepiece of the restaurant. However, Carroll is also introducing the under blade fillet, tri-tip, and rump cap to the King's Cross menu. All steak will still be sourced from the company's herd in Yorkshire.
Carroll is still working with third generation farmer Charles Ashbridge to look after stock, which is still butchered and prepared on-site in the Covent Garden restaurant.
King's Cross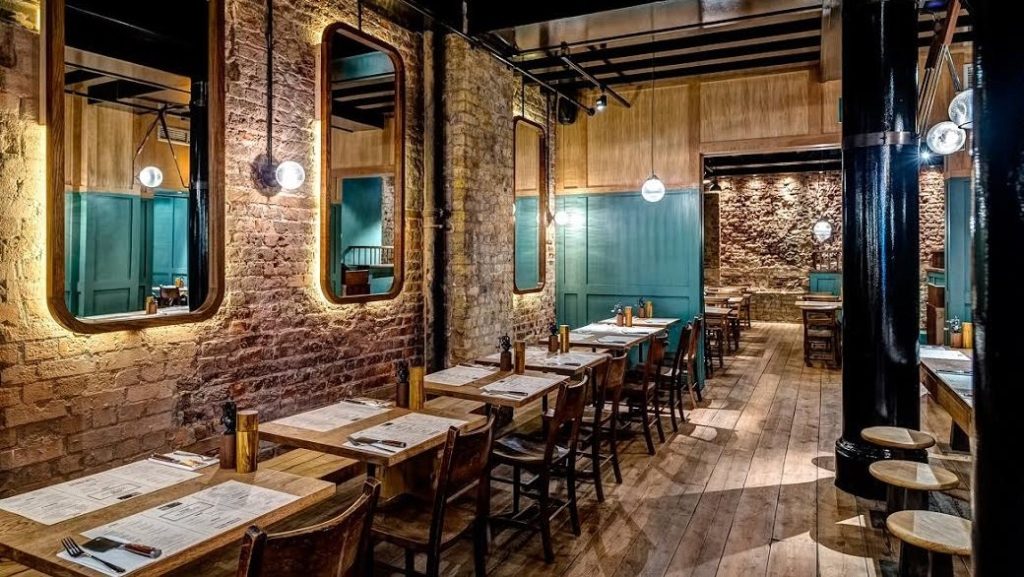 Also new will be wagyu beef dripping chips, a poshed-up version of Flat Iron's standard fries, which are cooked in regular old beef dripping.
On a central bar, ice cream will be created from scratch – the restaurant explained that fresh custard will be poured onto a super-cooled slab, then quickly chopped with paddles, and served instantly. Flavours include Chantilly cream, Italian cherry syrup, and Congolese Virunga chocolate.
"Kings Cross is a really exciting move for us, and we've been tirelessly working on the new menu additions too," Carroll said.
"We test everything so intensely that it takes a lot of work even to add some new chips to our line-up, but that's because we're absolutely obsessed with quality and flavours.
Recent News from Harden's