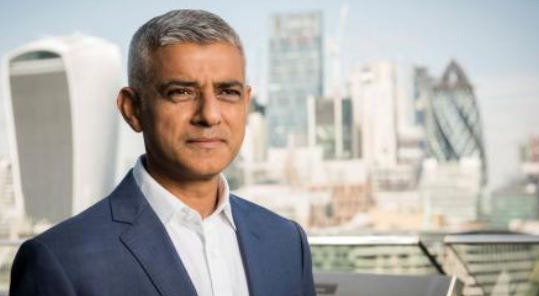 The Mayor of London Sadiq Khan has backed proposals to see a coronavirus recovery visa set-up to tackle the hospitality industry's relentless staffing shortage.
As Harden's has previously reported, thousands of EU and foreign workers went home during lockdown and have been unable – or unwilling – to return due to Brexit complications and coronavirus restrictions.
Given around 40 per cent of the UK's 3.2m hospitality staff were from overseas before the pandemic (60 per cent in London), it has caused widespread issues for pubs and restaurants, with chefs particularly hard to find.
For too long the Government has seen hospitality as a second-string profession and so it is no surprise this oversight has come about, with few if any solutions offered.
The coronavirus recovery visa, which would be similar to a scheme operated in Australia, whereby young people with no dependents are allowed in for a temporary period of time to work, has been advocated for by many since the true scale of the industry's staff shortfall was made clear – around 200,000 vacancies lie unfilled.
Now Mr Khan has got behind the idea. He said: "Getting our world-leading hospitality industry back on its feet will be vital for London, but also the UK's economic recovery as we emerge from lockdown. But this simply won't be possible without the chefs, bar staff and other key roles at the heart of the industry.
"With the double whammy of the pandemic and new visa rules making it harder to recruit workers with the necessary skills, hospitality venues now need our help to make it easier for them to recruit the staff they need, both from here in the UK and overseas.
"That's why I'm urging ministers to review their damaging changes to visa rules and give cities like London the devolved powers to fill vacancies in sectors where there are such acute shortages. It's something that would directly boost our economic recovery when we need it most.
"But I'm also going further than that. In the longer term I want more Londoners trained up in the skills they need to be leading figures in our hospitality industry. Through my skills academies programme I will be supporting more Londoners to get the training and skills they need to have successful careers in the industry."
Kate Nicholls, chief executive of UKHospitality, added: "Staff shortages are hugely challenging for many businesses at this time and risk threatening their recovery from the pandemic, so it's very welcome that the mayor is championing hospitality as a career of choice. Hospitality offers many young people their first step into the world of work and a range of diverse careers within a truly dynamic and diverse sector. Training up more Londoners with the skills they need to take up jobs in hospitality will be crucial to maintaining our status as a world-class sector.
"The proposal for an Australian-style recovery visa for hospitality would also help to bring back foreign workers quickly as restrictions ease and enable us to play our part in powering the economic recovery. This would mean businesses can deliver a well-deserved summer of fun in the capital – and crucially give access to a valuable pool of people to fill vacancies."
Recent News from Harden's