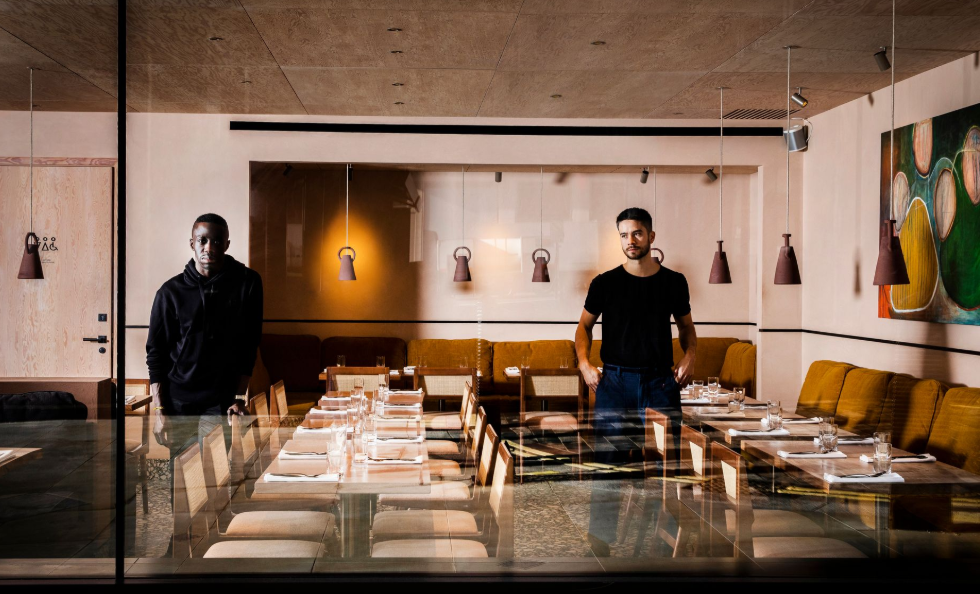 Ikoyi, one of the most enchanting and original restaurants to arrive in London in the last two years, has set out its reopening strategy.
Co-founders Jeremy Chan (head chef) and restaurant director Iré Hassa-Odukale said they were delighted to announce the reopening of Ikoyi on Friday July 17.
The fixture will reopen with a special new menu, "featuring new dishes created not just to nourish guests, but also warmly welcome them back into the experience of eating out."
The co-founders said the essence of Ikoyi will remain focused on hyper-seasonal British produce together with bold spices and rich flavours, but there'll be a greater emphasis on comfort and familiarity. Such accessibility and warmth is likely a wise move in a time of such uncertainty.
The menu has been reimagined to include new dishes that will sit alongside established restaurant favourites and provide a more compact offering, the team explained.
But that's not to say what made Ikoyi so interesting in the first place has been put to one side. Dishes such as fried half-chicken with hot sauce or nasu eggplant and pumpkin seed miso will feature together with the likes of smoked jollof rice, creamed spinach ehuru, and namayasai organic salad.
Menus will also be available for pick-up and delivery, the detail of which will become available over the coming week on the Ikoyi website.
The team also moved to explain its safety measures: "As well as following guidelines on social distancing and handwashing, all team members will have their temperatures logged daily and will wear masks during preparation, set-up and service.
"In addition to the available hand-sanitiser and as a courtesy to others, guests will be provided with a mask, which they will be asked to wear when moving around the restaurant.
Jeremy and Iré said: "Reopening after the lockdown, meant we had to rethink how we could work practically, while still offering our guests the very best experience they have come to expect at Ikoyi.
"With these extra measures we hope everyone feels comfortable, secure and relaxed when they spend time with us. Thankfully we are now in a position to look forward and are excited to get going with our new look menu and welcome our guests back."
Ikoyi's initial new opening hours will be for dinner only, from Tuesday to Saturday from 17.30, with last orders at 21.30. Delivery and pick-up service will be available Tuesday to Sunday 17.30 to 21.30.