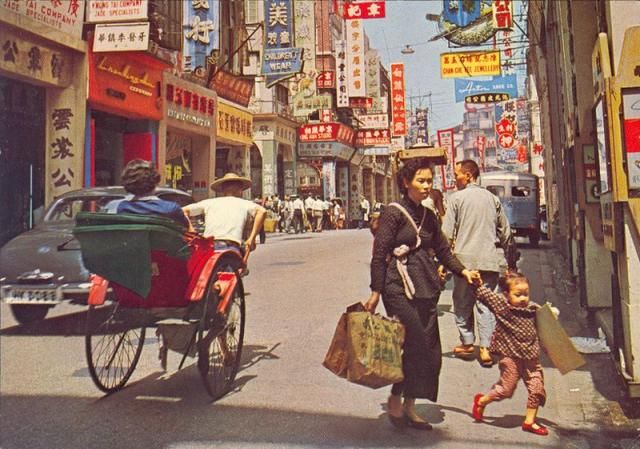 A 1950s-style Hong Kong tea restaurant in London's Chinatown is on course to take customers back in time this summer (pictured Queen's Road, the main thoroughfare of the Crown Colony).
The Eight – a lucky number – will serve dishes influenced by the port city's mixed population, including signature abalone noodles, rickshaw noodles and rice wrapped in omelette with wagyu beef, washed down by milk tea or a home-brewed ginseng drink.
The venture clearly aims to appeal to nostalgia for mid-century Asia – a theme brilliantly exploited by the Dishoom group, modelled on the Irani cafes of Bombay, and Xu, the Thirties-style Taipei tea house on Rupert Street from the team behind Bao that operated for three years until 2020.
Also opening nearby on Shaftesbury Avenue is Zhang Liang Malatang, a serve-yourself Sichuan hotpot restaurant from an enormously successful Chinese group with more than 5,000 outlets, making its first foray into Europe.
'Mala tang' is a spicy soup which guests customise to their own tastes by adding crab legs, fish balls or seafood sausages, among multiple other choices.