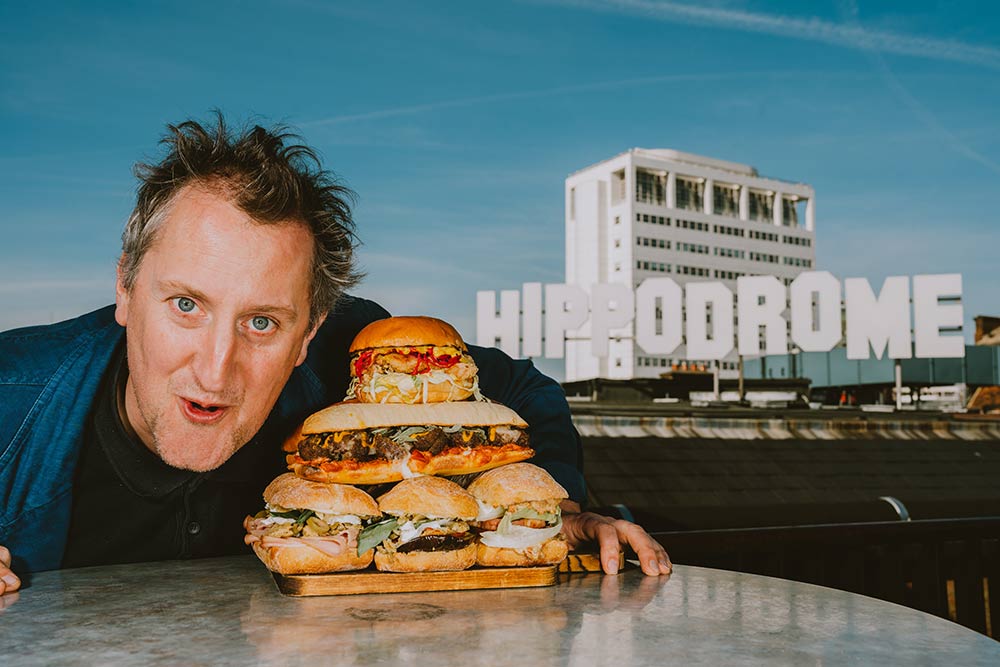 Late-night and early-hours sandwich-seekers in London's West End will be heading for the Hippodrome casino in Leicester Square following its link-up with Crouch Hill sarnie supremo Max Halley.
Max Halley at the Hippodrome opened yesterday, 1 June, with a newly developed menu including a 'Meatball Bonanza" featuring USDA meatballs; a 'Bacon Chop BLT' supplementing standard bacon with a whole chop; and a 'Fried Coronation Chicken Sandwich' on brioche.
The arrangement harks back to the origins of the sandwich, which is said to have been invented when the 17th-century 4th Earl of Sandwich demanded a meal that could be eaten while he was gambling at cards.
The sandwich menu will be available between the hours of 10am and 5am, every day of the week.