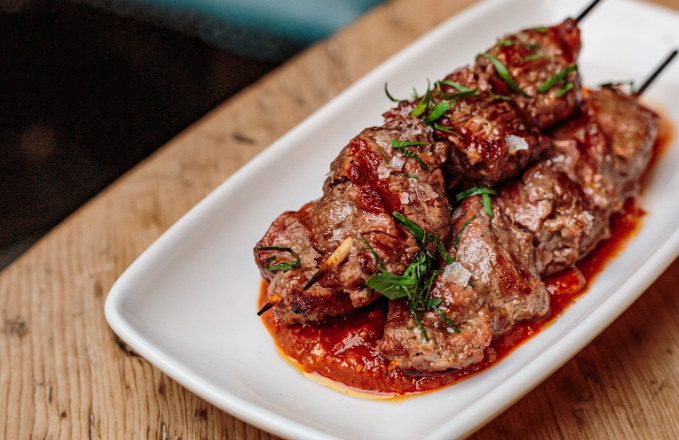 The chef patron of the El Gato Negro and Canto restaurant group Simon Shaw has revealed plans for a third Manchester dining spot, Habas.
Habas will be a modern Middle Eastern restaurant and bar on Brown Street and situated in a Grade II listed building.
The kitchen will be headed by Shaw and he will be supported by senior sous chef Craig Rutherford, and joins a growing portfolio across Manchester, Liverpool, and Leeds.
Shaw told The Caterer: "We'd go to these incredible places on Edgeware Road or in Bayswater after work, or even after we'd been out – it was quite a social thing. I remember thinking, wow, what a great style of food this is; it's amazing, so fresh and vibrant.
"I knew then that I wanted to open a modern Middle Eastern restaurant… it's really exciting to focus on this diverse region's many cuisines with Habas."