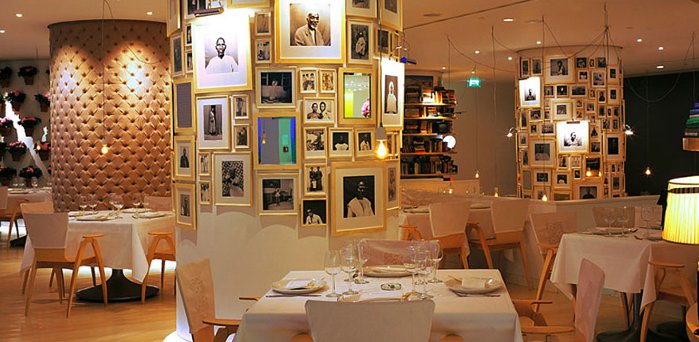 Covent Garden stalwart Asia de Cuba will close at the end of February to make way for a new concept.
Amidst a gush of NYC-imported hype, the Chino-Latino restaurant opened at Ian Schrager's St Martin's Lane Hotel in 1999. Back in the day, few venues could equal the aching glam of its beautiful Eurotrashy crowd and its fashionable appeal over the last 20 years has proven surprisingly enduring.
This said, the food fairly quickly went from inspiring to middling, so Asia de Cuba's retirement might be a little overdue. For many moons now, the food has been variable at best; more profoundly, simply "a pale reflection of what it used to be". Reporters still talk of the restaurant being "sexy", with "great cocktails", but it was also found to be "very, very expensive".
March 1 heralds new beginnings. St Martins Lane Kitchen will open temporarily, bringing an "Asian-inspired menu exploring the cuisine of Thailand, Vietnam and Cambodia." This will close in spring to make way for the completely new space. What that will be, exactly, has yet to be revealed.
The hotel's bars, Blind Spot and the Den, will initially continue to operate as usual, though the former will also close in the coming months to undergo a refurbishment.
Perhaps the temporary concept will mark a try-out of what's to come. Starters at St Martins Lane Kitchen will include soft shell crab with crispy garlic, birds eye chilli, and pepper (£10), and Vietnamese pomelo salad of cucumber, carrot, mint and peanut (£8).
Main courses will include Cambodian fish amok, made from turmeric, lemongrass, coconut, and served with jasmine rice (£16), and kampot pepper baby chicken with baby corn, carrot, asparagus, and long beans (£18).
There will be a choice of noodles, rice and vegetables sides as well as desserts "celebrating Asian flavours". Plus ça change…?