Piedmontese Dinner
Barolo and Barbaresco side by side
with guest speaker Michael Palij, BA, MW
October 8 2019, 7pm
£230 per person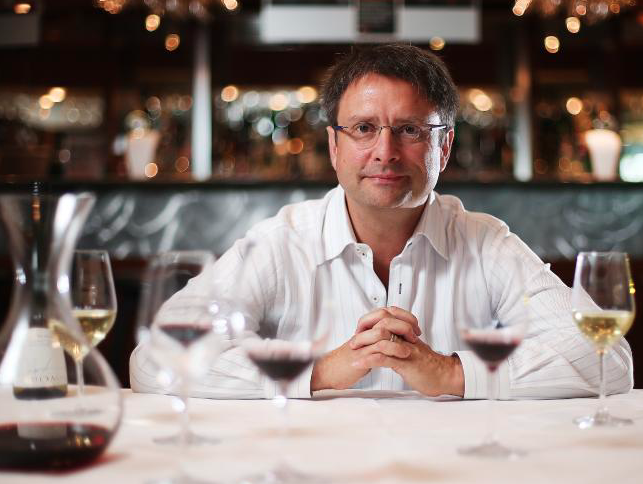 Tickets are now on sale for this exclusive Celebration of Piedmont's Finest Wines on October 8 at Enoteca Turi in Pimlico – proud curators of London's foremost Italian cellar.

Join Peter Harden, Giuseppe Turi and Michael Palij for this intimate and exclusive dinner to enjoy some of the finest vintages of Barolo and Barbaresco, accompanied by a carefully devised, complementary Piedmontese menu. Enoteca Turi claimed the award for best wine list at the Hardens London Restaurant Awards 2017 and here is your chance to see why.
Guest speaker Michael Palij qualified as a Master of Wine in 1995 at the age of just 29. His first trip to Italy was as a wine buyer in 1994. He promptly fell in love with both the country and its wines and has visited Italy on more than 100 occasions learning about its history, grape varieties, and terroir. Michael now writes and teaches widely on his specialist subject. He lives in Oxford.
This five-course banquet features wines using the Nebbiolo grape from some of the most historic properties in these two world-famous wine districts, and represent some of the finest wines in the world. The evening will showcase the wines from these emblematic producers from each district side by side, to discover the nuances of their similarities and differences.
£230 per person
As these events can sell out very quickly and guest numbers are very limited for this event so be sure to book today to secure your seat at the table.
We do hope you can join us!
Tickets must be purchased in advance by emailing Tracy Hall th@hardens.com or by phoning the Hardens Office on 0207 8394763 (between 10 – 5, Mon – Fri)
Enoteca Turi
87 Pimlico Road, London, SW1W 8PH

October 8, 7pm
oOo
Assaggi Piemontesi
Traditional Piedmontese antipasti
• Nebbiolo Spumante NV Ettore Germano
oOo

Verza con anatra
Savoy cabbage stuffed with braised duck, fonduta and black truffle
• Barbaresco DOCG 2015 Ca'del Baio
• Barolo DOCG 2011 Cabutto
oOo

Agnolotti del plin
Piedmontese "roasted meats" ravioli with butter and sage
• Barbaresco Pora DOCG 2008 Gigi Bianco
• Barolo Brunate DOCG 2010 Marcarini
oOo

Cervo arrosto e brasato con polenta, funghi di bosco e bieta

Roast and braised venison, wild mushrooms, soft polenta, Swiss chard
• Barolo Monprivato DOCG 2011 Giuseppe Mascarello Castiglione Falletto
• Barbaresco Asili Riserva DOCG 2011 Produttori del Barbaresco
oOo

Formaggi regionali
Selection of the region's cheeses:
Toma, Fontina, Castelmagno
• Barbaresco Santo Stefano Riserva DOCG 2007 Castello di Neive
• Barolo Cascina Francia DOCG 2007 Giacomo Conterno