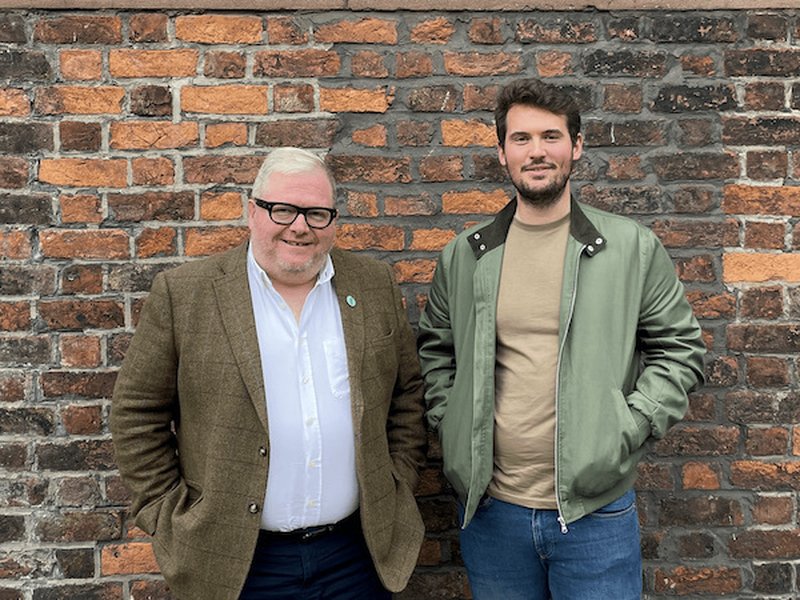 Merseyside fine dining pioneer Paul Askew (left in picture) opens his latest venture next week, an "intimate Scouse brasserie" called Barnacle in memory of his seagoing father. He has teamed up for the project with Harry Marquart (right) of Bone and Block, along with chefs Kieran Gill and Jake Lewis.
Paul, chef-patron of the city's highly rated restaurant The Art School, began his working life washing pots and peeling potatoes in a Wirral hotel 40 years ago. His career took him to New York and Singapore before his return to Liverpool to head the Philharmonic's kitchen in 1995, and he was a founder-director of the Hope Street Hotel and London Carriage Works.
He said: "My dad was Captain Barnacle Bill Askew and he sailed the world on the Blue Star lines – it was his travels which inspired me when I was young for our project now. I think of barnacles on the hulls of the great ships which once sailed to and from Liverpool and brought beef from Argentina, apples from upstate New York, lamb from New Zealand and wines from France – all of this knowledge ended up back here in Liverpool.
"We are aiming to tell the story of the city's food and cultural odyssey through its maritime history which has shaped it into the glorious place we know today. Myself, Harry, Kieran and Jake have worked locally and travelled the world and are bringing all of our experience into our new restaurant. It's a lovely story to tell, when you think of the impact that the sea has had on Liverpool. And I think this is a story that really needs telling."
Barnacle opens on Wednesday 1 December on the mezzanine level of Duke Street Market, the former site of Pilgrim restaurant.