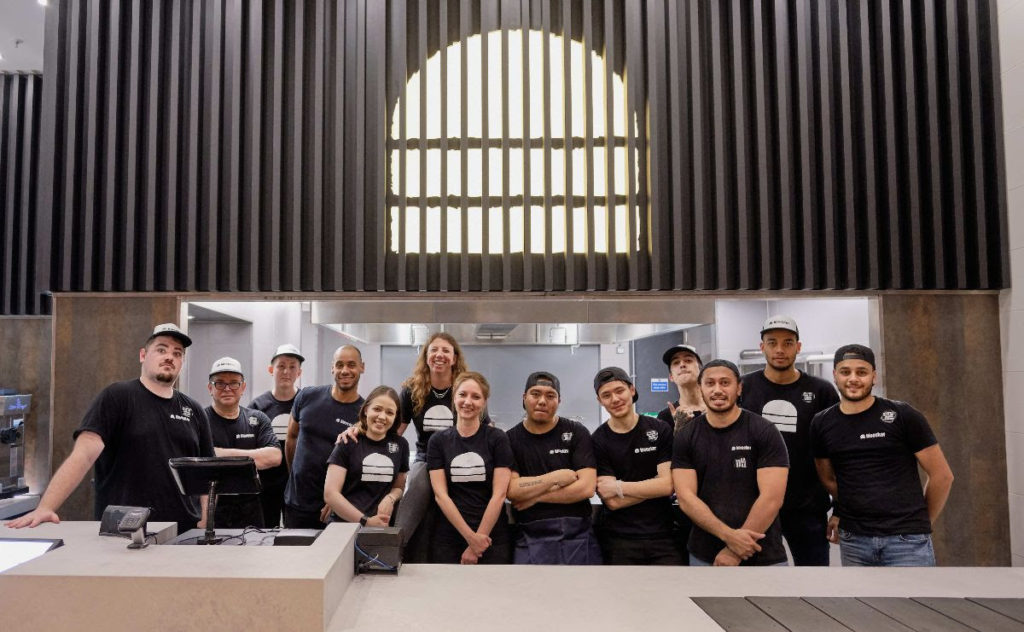 Bleecker has opened its fourth restaurant. The Westfield London site, in White City, is the group's biggest to date. It joins the likes of Pastaio, Pizza Pilgrims, and Copper Chimney, providing much-needed energy in an otherwise sparse part of town.
While the restaurant will be considerably bigger, the menu will be the same as at Bleecker's other branches in Spitalfields, Victoria and Bloomberg Arcade. Many believe Bleecker does the "best burgers in London". Grace Dent is – or, at least was in 2017 – a notable exception.
The new site adds nearly 30 team members to Bleecker's overall total. Founder Zan Kaufman has made a point with his latest venture: the restaurant will be led by an all-female management team: Anna Czigany and Veronika Ivankova. Of inequality in the industry, Kaufman said she wants to "smash the shit out of it."
"This site sees us growing significantly both in terms of our team and our footprint, but Bleecker remains as independent and uncompromisingly committed to the burger as we have always been," Kaufman said.
"I'm proud to see Veronika and Anna take up their roles as GMs in our biggest location to date, in London's premier shopping location."