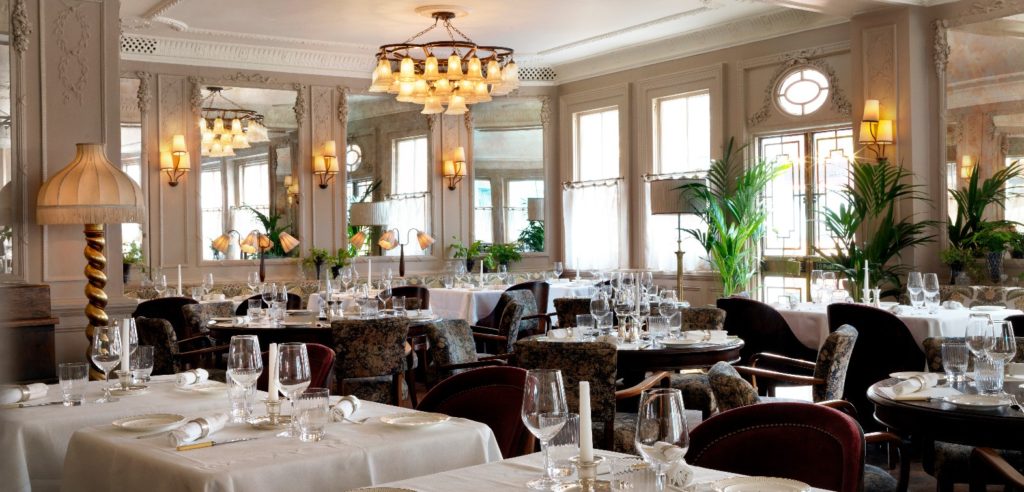 Just 16 months after its much-heralded refurbishment, the dining room is now a no-go area for non-members (unless patrons book and stay in the site's hotel).
Kettner's Townhouse, a restaurant that has for more than a century been a part of Soho's eclectic dining scene, has been closed to the public by its owners Soho House.
Many of Soho House's clubs, bars and restaurants are closed to non-members, but Kettner's Townhouse, like Cafe Boheme nearby, has always been open to all.
When Kettner's relaunched, head chef Jackson Berg told The Caterer: "We want it to be for everyone in Soho, to drop in for a drink or bite to eat before the theatre, on dates, for dinner, for Champagne.
"We've tried to make it accessible for everyone. Soho loves Kettner's and we want that to continue."
oh that is a shame, was nice to have that beautiful space accessible to everyone— FelicityEats (@FelicitySpector) April 22, 2019
Such a shame. Another institution disappears from public enjoyment.— CJTarbett (@CJTarbett) April 23, 2019
But the group has now confirmed that only the champagne bar will remain public.
A spokesperson said: "The historic Champagne bar is still open to everyone, serving the same menu. We're proud to have brought the building back to life last year, keeping the 150-year-old Kettner's story going."
It's a little hard to tell at this stage whether the move reflects the tear[away success of the dining room, or the opposite, and a need to downgrade the staffing it requires to make it economic. In the 2019 survey, it's "handsome looks" helped it regain its 5/5 rating for ambience, but the brasserie fare was judged "initially underwhelming looking" and rated middling overall.
More from Hardens