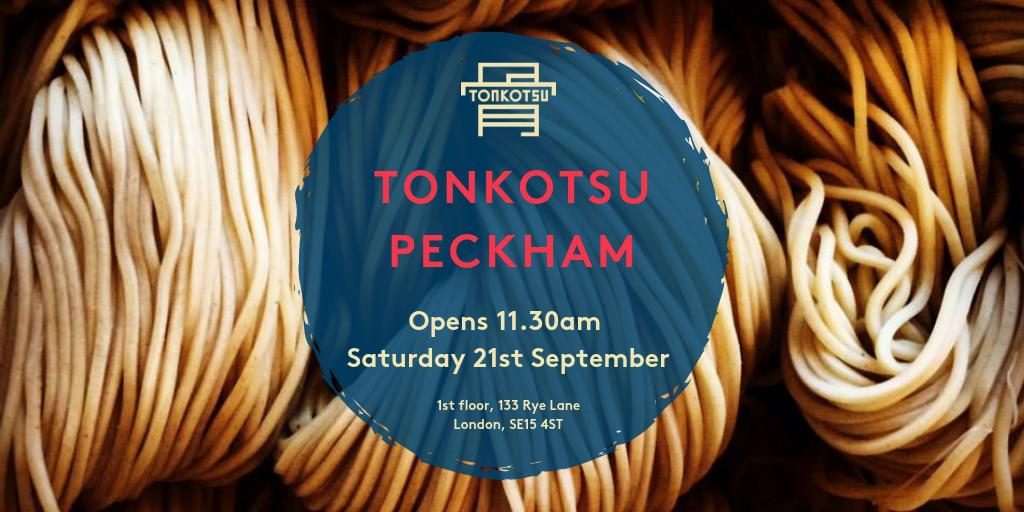 Tonkotsu is to open its tenth London site. The latest ramen restaurant will launch in Peckham in September, and will join Forza Win's new wine bar at a new Market development.
There won't be any key differences at the new Tonkotsu, it's more of the same. That's not to say it isn't an enticing premise for locals.
"The broth is so incredibly thick and creamy, and this combined with the very generous servings make for a very good quick eat", say reporters, who also chime of "noodles… more noodles… and some side dishes for those not wanting noodles".
"As it's just a place for sustenance, you go with the flow, but staff are friendly and helpful".
Tonkotsu, founded by Emma Reynolds and Ken Yamada in 2013, is one of London's serious success stories. It seems the group is determined to expand. Perhaps a crucial moment will if the brand attempts to branch out of London…