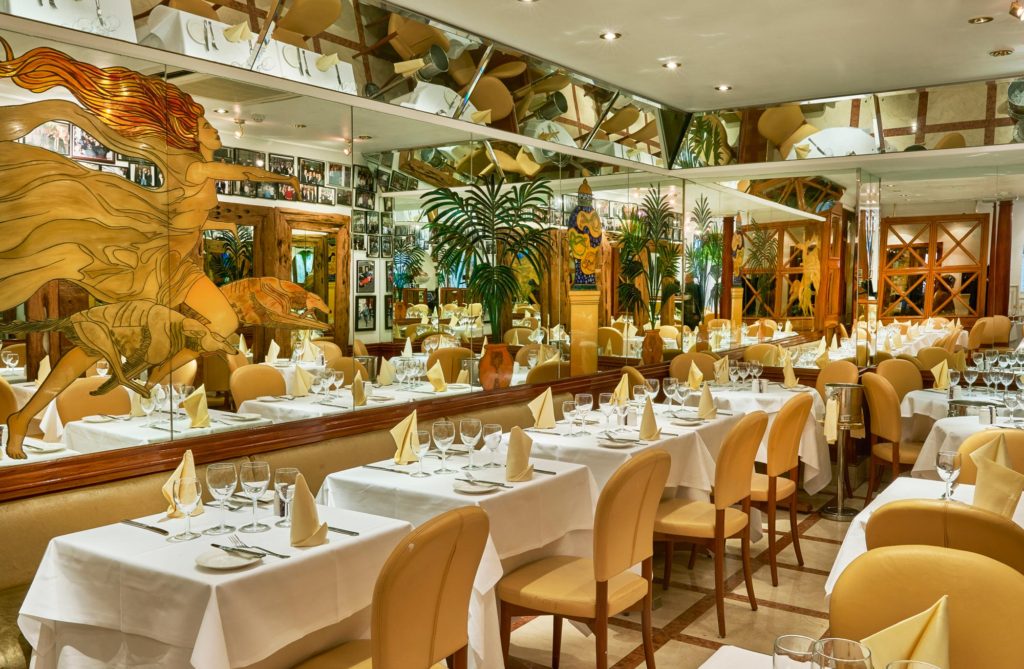 Aldo Zilli has a new gig: consultant executive chef at San Carlo on Regent Street in St James'. It's quite a title.
The Italian chef has previously worked with the restaurant group, helping to launch Chicchetti Piccadilly, as well as Chicchetti and Fumo, both of which are in Covent Garden.
At the new San Carlo, Zilli will specialise in sustainable seafood, The Caterer reported, with dishes such as lobster spaghetti. But he won't be constrained, and classics such as truffle and Parmesan risotto will also feature.
San Carlo is the group's latest London fixture – and the first to carry the main brand rather than the less formal 'Cicchetti' name.
It's a large, 130-cover operation (most recently Norte, RIP), which opened in May 2018 and is plushly decked out with heaps of linen, leather, marble and panelling.
Zilli was born in Alba Adriatica in Abruzzo, central Italy. His mother taught him to cook, and he later went onto study at catering college before moving to the UK, where he founded Zilli Fish, Signor Zilli, Zilli Green, Zilli Café, and Zilli Bar, all in London.
More from Hardens