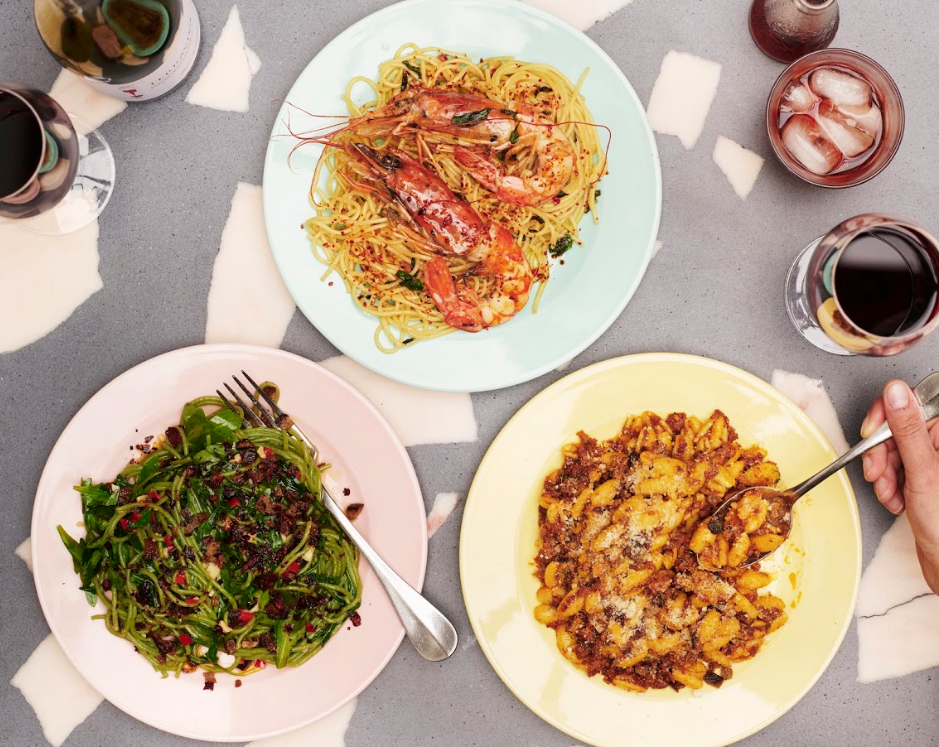 Stevie Parle will open a second Pastaio at Westfield London in November.
The restaurateur's first, in Soho, hasn't wowed everyone but has always offered great "value for money", and many will be pleased to have a second "pasta pit-stop" while shopping out west.
The new 145-seat restaurant will benefit from two open kitchens (one dedicated to pasta-making) and will has been designed to provide customers an inexpensive, quality place to eat.
Pastas will start from £6 and prosecco slushies from £4.50, while main dishes have been designed to share; wines on tap will surely satiate even the thirstiest shopper. Collaborations will also be a fixture.
Said Parle: "We have a perfect location within the Westfield London's centre and I'm super excited about the fresh new interiors we've created.
"It's been brilliant to work with Tom Dixon again, who consistently over-delivers for us, and I've been busy developing new dishes for this site so it will have its own identity whilst still sitting firmly in the Pastaio family.
Keith Mabbett, director of leasing for Westfield UK & Italy said: "We are thrilled to welcome Stevie Parle and his now famous fresh pasta to Westfield London as he launches Pastaio at the centre this Autumn.
"Westfield London has led the way in redefining the food experience inside a shopping destination, bringing new and innovative food experiences to our customers.
"With 31m visitors each year generating over £1bn in sales, the centre offers a strong launch platform for new and expanding restaurants and we are seeing a trend of independents opening in Westfield centres.
Recent News from Harden's