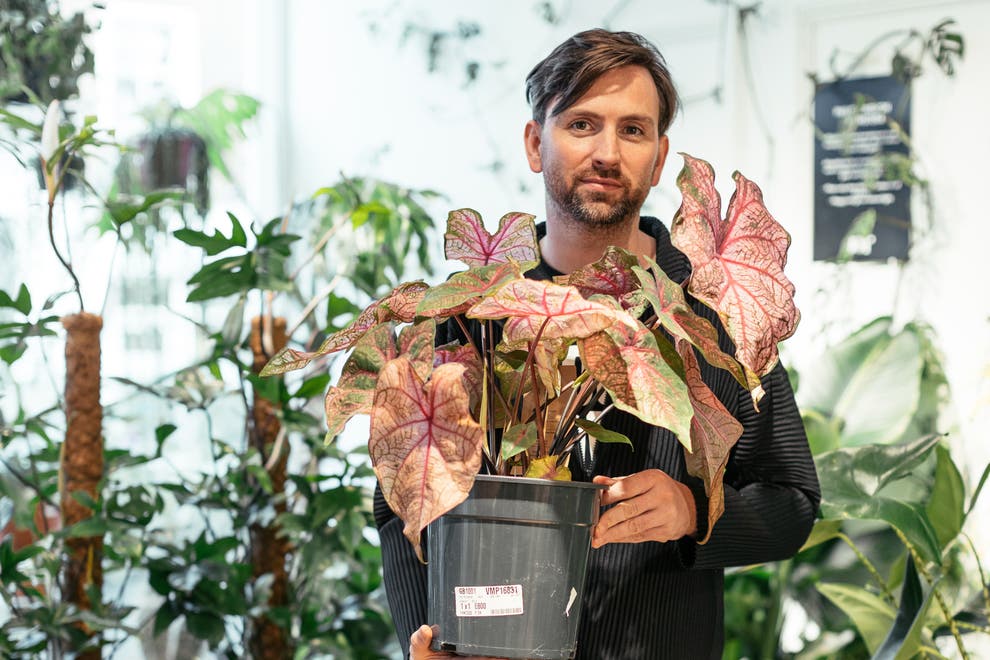 Chef-restaurateur Stevie Parle has found a temporary home for JOY after he was forced to close his Portobello Dock site.
Parle reopened JOY last week at 94 Marylebone High Street – formerly an LK Bennett – as a plant shop and 20-cover café. He will also host weekly supper clubs. The site was formerly an LK Bennett. It won't be forever, he said, but will work "for the next few months".
Among the plants is a short seasonal menu including Acton burrata, slow cooked peppers and tomato; aubergine caponata; salade niçoise; ajo blanco (a chilled almond soup) with sherry vinegar, cherries and fennel flowers; and Dorset clams cooked in fino sherry with guanciale and chickpeas. There is also cherry pie with clotted cream and canelé for desserts. Almost all of the vegetable-focussed cafe menu will be available to takeaway.
Parle said: "Whilst we all miss W10 and we hope to return west again at some point, it's super exciting to have a beautiful space in thriving Marylebone Village to continue our experiments in community retail, explore more our love of horticulture and house plants, and have a base to gear up for a big Joy in another amazing space we haven't yet found".
Recent News from Harden's